Still seeking a No. 3 receiver to replace the injured Marquess Wilson, the Bears will give veteran Josh Morgan the first shot at filling that role Friday night against the Seahawks.
The 6-1, 220-pounder earned the opportunity by performing well throughout training camp and catching five passes for 77 yards in the Bears' first two preseason games.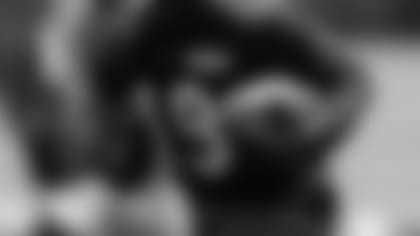 Josh Morgan
"He's had two good weeks of practice, two good games, productive games," said coach Marc Trestman. "He's made plays out there. I think he deserves a chance to step up now and get the first opportunity to do that."
Morgan is grateful for the chance to prove himself with a No. 1 offense that features quarterback Jay Cutler, receivers Brandon Marshall and Alshon Jeffery and running back Kyle Long.
"It's definitely a big opportunity and I'm certainly humbled and thankful for that opportunity," Morgan said. "They've got something very special going on here as a team and I'm just trying to do whatever I can to go out there and be a part of it and help the team win by any means necessary."
Morgan signed with the Bears April 21. In six NFL seasons with the 49ers (2008-11) and Redskins (2012-13), he has caught 199 passes for 2,488 yards and 11 touchdowns in 79 games. That includes 48 receptions for 510 yards and two TDs in 2012 and 20 catches for 214 yards in 2013.
While the Bears signed veteran Santonio Holmes last Saturday presumably to compete for the third receiver position, Morgan insists that he won't change his approach.
"My competitive level is always ramped up, especially on game day," Morgan said. "I'm just going to keep my head down and keep doing the same thing I've been doing.
"With a guy like Santonio coming in, that's another vet that I can learn from. That's another guy who has played in big games and another great talent that I can learn from and just be a sponge, [soaking] up things from him, Brandon, Jay and coach Trestman. You can't help but be a sponge and try to learn everything you can from everybody and put it all on the field."
Count Trestman among those eager to see what Morgan puts on the field Friday night in Seattle.
"He's a powerful guy," Trestman said. "He's a big guy. He's explosive, he's got straight-line speed, and he's got experience. He's the most experienced, other than Santonio, of any of the [reserve] receivers that we have. So we want to give him a chance now."