With NFL free agency beginning today, NFL.com's Gregg Rosenthal provides an updated list of the top 85 players on the open market.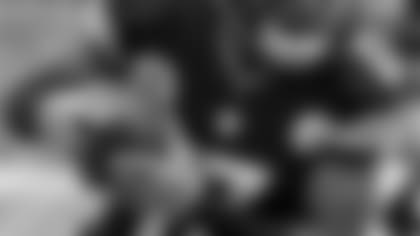 Mike Wallace has caught 235 passes for 4,042 yards and 32 touchdowns in four seasons with the Pittsburgh Steelers.
"This year's free-agent crop is a lot like this year's draft class," Rosenthal wrote. "It's not that exciting at the top, but there is better depth than usual."
Rosenthal breaks down the potential free agents into four tiers: Impact starters, solid starters, starters with questions and players who could be effective in the right role.
His list of nine impact starters begins with Steelers receiver Mike Wallace, followed by Patriots tackle Sebastian Vollmer, Bengals tackle Andre Smith, Bills guard Andy Levitre, Packers receiver Greg Jennings, Lions defensive end Cliff Avril, Patriots receiver Wes Welker, 49ers safety Dashon Golden and Falcons tight end Tony Gonzalez.
The first 10 of 18 solid starters listed are Ravens defensive end Paul Kruger, Dolphins tackle Jake Long, Dolphins cornerback Sean Smith, Falcons cornerback Brent Grimes, Patriots cornerback Aqib Talib, Vikings tackle Phil Loadholt, Ravens linebacker Dannell Ellerbe, Lions cornerback Chris Houston, Vikings cornerback Antoine Winfield and Steelers cornerback Keenan Lewis.
The only two Bears on Rosenthal's list are defensive lineman Israel Idonije (No. 57) and middle linebacker Brian Urlacher (No. 76), both of whom are in the "effective in the right role" category.