In a letter to fans, NFL commissioner Roger Goodell has announced that the league will relax its rules on celebrations to allow players more room to have fun after they make big plays.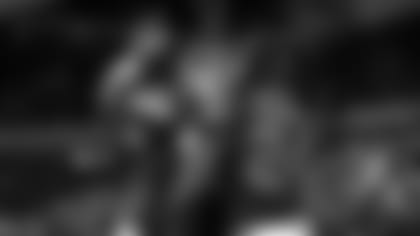 Bears offensive lineman Cody Whitehair and running back Jordan Howard celebrate a touchdown.


"We know that you love the spontaneous displays of emotion that comes after a spectacular touchdown," Goodell wrote. "And players have told us they want more freedom to be able to express themselves and celebrate their athletic achievements."
Goodell spoke with more than 80 current and former players about celebrations. Using the ball as a prop, celebrating on the ground and group demonstrations will now all be legal. But there still will be some actions that result in unsportsmanlike conduct penalties.
"In my conversations with NFL players, it was also clear how much our players care about sportsmanship, clean competition, and setting good examples for young athletes," Goodell wrote. "That is why offensive demonstrations, celebrations that are prolonged and delay the game, and those directed at an opponent, will still be penalized."
In other league news Tuesday, NFL owners reportedly voted to shorten overtime in the preseason and regular season from 15 to 10 minutes.
The owners also eliminated the first roster cut-down period to 75. Moving forward, there will be only one mandatory cut-down from 90 to 53 after the conclusion of the preseason.