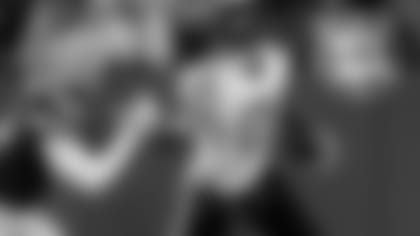 A look at how the rest of the NFC North fared in Week 10 action.
Detroit Lions:
Detroit 20, Miami 16
* Record: 7-2*
Once again, Matthew Stafford delivered when the Lions needed him most. The Detroit quarterback led the 15th game-winning drive of his career – and third in the team's past three games – helping his team remain in sole possession of first place in the division. Stafford threw for 280 yards and two touchdowns, the second of which came with 29 seconds remaining, an 11-yard strike to running back Theo Riddick that gave Detroit the win.
Stafford was helped by the return of Calvin Johnson. The wide receiver missed three games with a high-ankle sprain and played Sunday despite not being 100 percent healthy. It didn't seem to slow him down too much, as he had seven receptions for 113 yards, including a 49-yard touchdown.
Green Bay Packers
Green Bay 55, Chicago 14
* Record: 6-3
*
In a career full of historic performances, Sunday's game from Aaron Rodgers was one of his best. Rodgers threw for 315 yards and six touchdowns – all of which came in the first half - as Green Bay rolled to a blowout win. The Packers' quarterback became the first player since Daryle Lamonica in 1969 to throw six touchdowns in a half.
Green Bay's defense also stepped up, with four sacks and two interceptions in the game. One of the picks, by Casey Hayward, was returned 82 yards for a touchdown.
Minnesota Vikings:
Bye Week
* Record: 4-5*