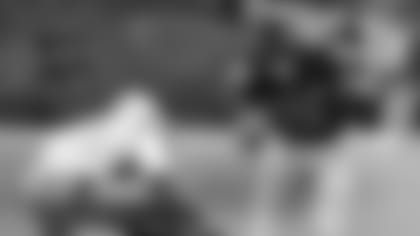 A look at how the rest of the NFC North fared in Week 16 action.
Detroit Lions:
Detroit 20, Chicago 14
* Record: 11-4*
It wasn't Detroit's best effort of the season, but the Lions did enough on Sunday to beat the Bears and remain in contention for the second-seed in the NFC playoffs. The running back duo of Joique Bell and Reggie Bush ran for 128 yards and both players scored touchdowns, as the team rallied past Chicago. It was not Detroit's sharpest performance, as the team committed three turnovers and had a field goal blocked.
Detroit did secure a playoff berth, as Philadelphia's loss on Saturday ensured the Lions will reach the postseason. The team can snag a first-round bye with a win on Sunday at Green Bay, but it will not be easy. The Lions have not won at Lambeau Field since December 15, 1991, with 22 straight losses there, the most consecutive road losses versus a single opponent in NFL history.
Green Bay Packers
Green Bay 20, Tampa Bay 3
* Record: 11-4*
Aaron Rodgers threw for 318 yards and the Packers rushing attack added another 121 yards as Green Bay rolled to an easy win over the hapless Buccaneers. The victory allowed the Packers to keep pace with the Lions in the division race, with a winner-take-all showdown coming next week in Green Bay. The winner of that contest will be the second seed in the NFC playoffs; the loser will be the conference's sixth seed.
Green Bay's defense led the way against Tampa Bay. The unit registered seven sacks and forced the Buccaneers to punt on eight of their 10 possessions (the other two drives ended with an interception and a field goal). Buccaneers quarterback Josh McCown finished with a passer rating of just 48.1, while the Tampa rushing attack didn't fare much better, gaining on 16 yards on 14 carries.
Minnesota Vikings:
Miami 37, Minnesota 35
* Record: 6-9*
Teddy Bridgewater threw for two touchdowns and Matt Asiata ran in two others, however it was not enough, as a late miscue cost the Vikings down the stretch. Minnesota scored 18 fourth-quarter points, but the Dolphins scored 23 in the final 15 minutes, as Miami rallied back to win. The last two of those Dolphins points came on a safety with 41 seconds remaining, after Vikings punter Jeff Locke fumbled a snap and then had his kick blocked into the back of the end zone.
Minnesota led at one point 14-0, but the Vikings were unable to hold on. The team's defense struggled, as Miami finished with 493 yards and 36 first downs, with the Dolphins scoring touchdowns on four straight second-half drives.