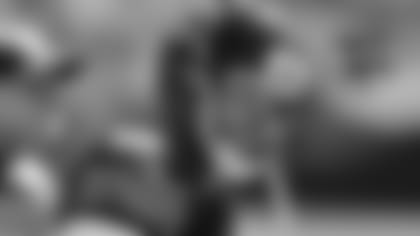 A look at how the rest the other three teams in the NFC North fared this weekend.
Detroit Lions:
Buffalo 17, Detroit 14
* Record: 3-2*
The Lions – already on their second placekicker of the year – are now in the market for a third. Alex Henery missed three field goals in the second half, as Detroit was held scoreless after halftime. Buffalo's kicker, Dan Carpenter, had no such issues, as he drilled a 58-yard field goal with four seconds remaining in the game to give his team the victory.
Henery was released by the team on Monday.
Detroit wide receiver Calvin Johnson had only one catch on the afternoon, as he is still battling a sore right ankle. The injury list grew for the Lions, with running back Reggie Bush also hurting his ankle in the contest.
To add insult to injury, Lions fans had to watch their former head coach, Jim Schwartz, be carried off the field following Detroit's loss. Schwartz is in his first season as Buffalo's defensive coordinator after being fired by the Lions last offseason.
Green Bay Packers
Green Bay 42, Minnesota 10
* Record: 3-2
*
Aaron Rodgers threw just five incompletions, while throwing three touchdown passes, in leading Green Bay to a blowout win. The Packers quartertback was helped by the team's best rushing performance of the season. Starting running back Eddie Lacy led the way, gaining 105 yards and scoring two touchdowns in the victory.
Green Bay's defense also turned in a great performance. The Packers defense forced three turnovers, with defensive end Julius Peppers recording the biggest play of the night, a 49-yard interception return for a touchdown in the second quarter.
Minnesota Vikings:
Green Bay 42, Minnesota 10
* Record: 2-3*
With Teddy Bridgewater sidelined because of an ankle injury and Matt Cassel on I.R., the Vikings turned to former first-round pick Christian Ponder under center against the Packers. In the loss, Ponder threw for 222 yards, with no touchdowns and two interceptions. Former Packer Greg Jennings was held in check, as the Minnesota receiver had just two receptions in the game.
The Vikings' only points came in the fourth quarter, when Ponder had a 6-yard touchdown run, followed by a 26-yard field goal by kicker Blair Walsh.