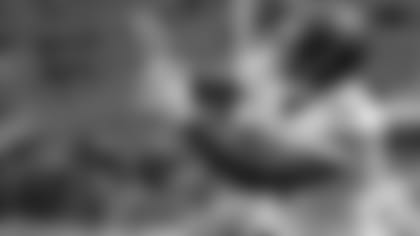 A look at how the rest of the NFC North fared in Week 8 action.
Detroit Lions:
Detroit 22, Atlanta 21
* Record: 6-2*
A delay of game penalty bailed out the Lions and made their trip to London a success. After trailing by 21 points early on, Detroit rallied to make the score 21-19 with four seconds remaining. Matt Prater's 43-yard field goal hooked wide right, and it looked like the Falcons would emerge with the victory. But the flag for delay of game nullified the play and gave Prater another chance. The ball sailed right through the uprights to give the Lions the dramatic win.
The victory came many of the team's top offensive weapons. Reggie Bush, Calvin Johnson and the team's top three tight ends all sat out because of injuries, but Matthew Stafford still had enough to earn the win. Stafford threw for 325 yards and two touchdowns in the international contest.
Green Bay Packers
New Orleans 44, Green Bay 23
* Record: 5-3
*
Aaron Rodgers and Drew Brees got into a shootout, and it's hard to beat the Saints quarterback in one of those when he's playing at the Superdome. The teams were tied at halftime, but New Orleans scored 28 points after the break to emerge with the win.
Rodgers finished with 418 passing yards, a touchdown and two interceptions; he also had a 14-yard touchdown run in the game. However, the quarterback appeared to injure his hamstring in the contest on a quarterback sneak. Green Bay is on bye this coming week, and Rodgers was confident he would be fully healed when the Packers returned to action.
Minnesota Vikings:
Minnesota 19, Tampa 13 (overtime)
* Record: 3-5*
Minnesota's two first-round picks in last May's draft paid major dividends on Sunday. Quarterback Teddy Bridgewater threw for 241 yards and a touchdown. The rookie led the Vikings down the field of their final drive in regulation, going 54 yards on nine plays to set up Blair Walsh's game-tying 38-yard field goal as time expired.
In overtime, it was the other first-rounder – linebacker Anthony Barr – who delivered. On the first snap of the extra period, Barr forced a fumble on Buccaneers tight end Austin Seferian-Jenkins, then picked up the loose football and took it 27 back to the end zone for the game-winning touchdown. Barr also had a sack in the contest.