Seeing that the Bears rank seventh in the NFL in total yards and 31st in scoring, it doesn't take a Master's degree in analytics to figure out what's ailing their offense.
The Bears obviously are moving the ball but are having a hard time getting into the end zone.
"We've just got to continue executing as we go down the field," said quarterback Brian Hoyer. "The yards are there, but we have to convert on some third downs, get in the red area and score touchdowns. It's really plain and simple."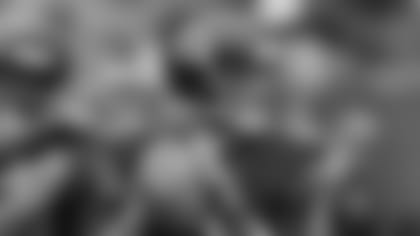 Bears quarterback Brian Hoyer has thrown for 300 or more yards in four consecutive games.


In losses to the Colts and Jaguars the past two weeks, the Bears compiled 911 total yards but scored only three touchdowns. They generated just two TDs on seven red-zone trips, settling for five field goals after reaching their opponents' 9, 6, 18, 6 and 9.
Looking to pad a 10-0 halftime lead last Sunday against Jacksonville, the Bears were only able to produce a pair of field goals in the second half and ended up losing 17-16. One of the kicks came after the offense had taken over at the Jaguars' 28 following a takeaway. The offense converted 7-of-10 third-down opportunities in the first half, but was 0-of-7 over the final two quarters.
"We're leaving points on the board," said offensive coordinator Dowell Loggains. "Every time you kick a field goal it's a four-point play. We had some opportunities; the defense set us up for one and we ended up kicking a field goal instead of scoring a touchdown. We've got to be better. We've got to execute better. I've got to call plays better and we've got to coach it better. In the NFL, the games are so close, you can't have that point change."
Loggains doesn't see a common thread in the stalled drives, saying: "Everyone is taking part in it, including the coaches. It's not one person, it's not one group."
Injury update: Eight Bears players did not practice Tuesday due to injuries. They were quarterback Jay Cutler (thumb), running back Jeremy Langford (ankle), left guard Josh Sitton (ankle), receiver Eddie Royal (toe), nose tackle Eddie Goldman (ankle), and cornerbacks Tracy Porter (knee), Bryce Callahan (hamstring) and Deiondre Hall (ankle).
Players who were limited were running back Ka'Deem Carey (hamstring), tight end Zach Miller (ribs), outside linebacker Leonard Floyd (calf) and linebacker Jerrell Freeman (wrist).
The Packers are also hurting. Their top three cornerbacks—Sam Shields (concussion), Damarious Randall (groin) and Quinten Rollins (groin)—and best two running backs—Eddie Lacy (ankle) and James Starks (knee)—all sat out practice Tuesday.
Green Bay placed Shields on injured reserve and traded a conditional late-round draft pick to the Chiefs in exchange for running back Knile Davis.
Fingers crossed: The Bears hope that Sitton will be able to play against his former team. The 6-3, 318-pounder appeared in 121 games with 112 starts with the Packers the past eight seasons.
Released by Green Bay Sept. 3 in a surprising move, the three-time Pro Bowler signed with the Bears the next day and has performed well in the first six games of the season.
"He's a really good pass protector," Loggains said. "He's a really good player, obviously. He's been to multiple Pro Bowls. Anytime you get a talented player like that, it obviously helps that spot. It makes the rest of the guys better because he's a leader. He's been in the division a long time and knows the opponents. He knows the guys we're going to face, so it definitely helps a lot."
Impact player: Another ailing veteran the Bears hope to have in their lineup Thursday night is Porter, who leads the defense with two interceptions.
In last year's 17-13 victory over the Packers on Thanksgiving night, Porter had a key interception and became the first player to break up four Aaron Rodgers passes in one game.
"He's been a leader for that group back there," said defensive coordinator Vic Fangio. "He's trying to lead by example. He's fighting through injuries himself. He's played basically with injuries the last few games and he's always been there and he's always been willing to accept the challenges."