Jay Cutler's availability for Sunday night's game in Dallas remains uncertain after he sat out practice Thursday for a second straight day with a sprained right thumb.
But regardless of whether Cutler or backup Brian Hoyer starts at quarterback against the Cowboys, the Bears will be focused on improving their performance on offense.
Two games into the 2016 season, the winless Bears rank 30th in the NFL in scoring and 31st in total yards and have produced points on just three of 22 possessions.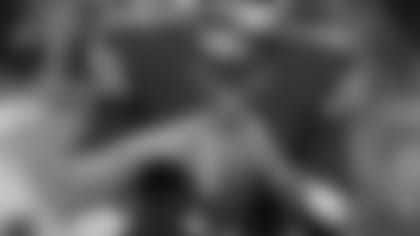 Brian Hoyer played in 11 games with nine starts last season for the AFC South champion Texans.


Asked what he's learned about the offense to this point, first-year coordinator Dowell Loggains said: "That we're not there yet and that we need to keep getting better each week. Getting to know the personnel and the personnel getting to know each other is still an ongoing process."
Of the 11 players on the Bears offense who started last year's opener against the Packers, Cutler was the only one in the same position in the starting lineup Week 1 in Houston.
With Cutler ailing, the Bears may have to turn to Hoyer, who has appeared in 44 games with 26 starts over eight NFL seasons. He was mostly a backup with the Patriots (2008-11) and Cardinals (2012) before starting 13 games with the Browns in 2014 when Loggains was his position coach.
"If Brian did have to play [against the Cowboys], obviously it does help knowing what he does well, the things that he's comfortable with," Loggains said.
Asked about Hoyer's strengths, Loggains said: "Experience is No. 1. He's played and has a winning record as a starter in the NFL. He's a very smart guy. He's accurate. Throws with timing."
Hoyer had his best season as a pro last year with the Texans, leading them to the AFC South title by completing 60.7 of his passes for 2,606 yards with 19 TDs, seven interceptions and a 91.4 passer rating while playing in 11 games with nine starts.
"I think he's a more confident guy because of playing and being a starter and being involved in a playoff team," Loggains said. "I definitely have seen a change that way. He's a veteran. His presence has helped Jay. It has helped the quarterback room. It has helped the team."
The Bears aren't expected to announce which quarterback will start until inactive lists are released about 90 minutes before Sunday night's game. Regardless of who is under center, however, Loggains wants the offense to improve on third down and run the ball with more consistency.
The Bears are tied for 22nd in the NFL in third-down efficiency (34.8 percent), tied for 25th in the NFL in rushing yards (68.5 yards per game) and rank last in time of possession (23:48).
"We would like to be able to run the ball when we need to," Loggains said. "We want to stay balanced. We want to play the games on our terms, and right now we need to run the ball better to be able to play the game on our terms."
Starting running back Jeremy Langford has been limited to 85 yards on 28 carries, an average of just 3.0 yards per attempt. But Loggains isn't blaming any one individual for the Bears' lack of success on the ground.
"To run the ball well it takes all 11 guys," Loggains said. "That's what's different on offense than defense. Defense it takes one guy to make a tackle. To gain four yards on offense, it takes 11 guys doing their job."
Rookie running back Jordan Howard provided a spark in limited action against the Eagles, gaining 22 yards on three carries.
"I was happy with the way he played in the three carries," Loggains said. "I think he's had a really good week of practice. He looked faster than I thought he did in preseason and played with a little bit more urgency and he'll continue to get better."
After being limited Wednesday, receiver Alshon Jeffery sat out Thursday's practice with a sore knee. If Jeffery is unable to play or not 100 percent against the Cowboys, second-year receiver Kevin White will have to pick up some of the slack. The 2015 first-round pick caught four passes for 36 yards against the Eagles.
"He got better from Week 1 to Week 2," Loggains said. "I thought that he did a nice job. I thought he played faster and was more decisive in his routes."
The offense also figures to improve if tight end Zach Miller becomes more involved. The seven-year veteran has just seven receptions for 47 yards in two games after averaging six catches and 70 yards over his final three contests last season.
"He is part of our offense," Loggains said. "He's a big part of our third-down schemes. People also know that as well. When you look at it, they know where Zach is going to be used. We'll keep moving him around and do different things with him."