The following is the fifth of nine position reviews of the 2013 season.
Bears general manager Phil Emery revamped the offensive line last offseason, signing left tackle Jermon Bushrod and left guard Matt Slauson in free agency and drafting right guard Kyle Long and right tackle Jordan Mills.
"I feel very good about the development of our O-line," Emery said after the season. "We're going in the right direction. There have been four new members of that starting unit. They have worked together extremely well. They are gelling. They have made a lot of progress."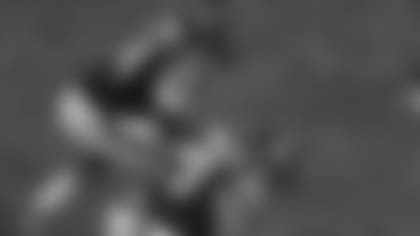 All five of the Bears offensive linemen started all 16 games in 2013.
The line helped the Bears rank second in the NFL with 445 points and set franchise records with 6,109 total yards, 4,450 passing yards, 32 passing touchdowns, a 96.9 passer rating and 344 first downs.
"It's very cliché, but we're going to continue to grind every single day," Bushrod said late in the season. "We're going to find a way to get better and study our behinds off. We have great leaders who put in endless amounts of work every single day, on off days, before and after practice.
"When younger guys see that, they want to push harder for that day. We rally around each other and we care for one another. We want each other to have success. We want this team to have success, and we're only going to go as far as we can take us."
Although the Bears were decimated by injuries on defense in 2013, all five of their offensive linemen started all 16 games.
"The biggest thing is that they've stayed healthy and they've been able to play together," coach Marc Trestman said late in the year. "That's the biggest thing in growing lines. I've seen lines with all different talent levels come together because they've played together. That's the No. 1 thing.
"There's so much communication involved and there's so much body language involved and knowing where people are and what they're going to do. Keeping them together and the fact that they're healthy has really helped us get better quickly."
The cohesiveness the line developed helped the Bears allow only 30 sacks, tied for the fourth fewest in the NFL, and pave the way for Pro Bowl running back Matt Forte to rush for a career-high 1,339 yards, the most by any Bears player other than Hall of Famer Walter Payton.
Bushrod helped stabilize the line at the all-important left tackle position. He was selected to the 2013 USA Football All-Fundamentals Team, which honors NFL players who exhibit exemplary techniques for youth players to emulate.
Slauson was named to USA Today's "All-Joe" team, which honors unsung NFL players who have never been voted to a Pro Bowl. On Jan. 2, the Bears signed Slauson to a four-year contract extension.
"He's constant," Cutler said of Slauson. "Every single day he's grinding. He was able to show Kyle what it takes to be a successful guard in the NFL. Kyle was able to see it firsthand and on film and be able to talk to him on a daily basis. So it was huge.
"I think Matt enjoyed doing it, being a semi-coach for Kyle and the young guys and helping them along. Obviously there are frustrating times as you go through those things working with the young guys. But Matt did a great job. I was really excited to hear that he's going to be here four more years protecting me."
One key to the line's success was the development of Long, who joined the Bears after starting only five games at the Division I level in college. The first-round draft pick from Oregon has worked closely with coordinator/line coach Aaron Kromer and assistant line coach Pat Meyer.
"I think he's grown in a lot of different ways; how to practice, how to work and then fundamentally, technically, and mechanically with Aaron and our coaching staff to get better," Trestman said. "I said it during training camp. He wasn't making incremental growth, he was ascending very quickly, really exponentially."