Before the Bears focus on free agency or the draft, their thorough and meticulous offseason plan will begin with a long look in the mirror.
"It starts with first analyzing our current roster," general manager Ryan Pace said last week during his end-of-season press conference. "Your offseason plan is flawed if you don't identify your roster and step back, take a deep breath and really say, 'OK, where are our current needs at?' We've got to look at that with a real honest, open approach."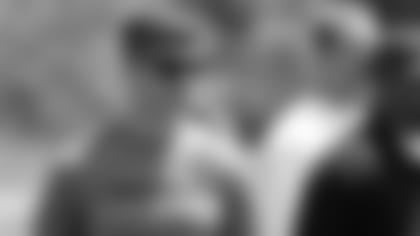 Bears general manager Ryan Pace knows that he needs to add to a young core of players.


Those evaluations are especially important given that the Bears have 18 players due to become unrestricted free agents in March.
The Bears placed 19 players on injured reserve this season, including several key starters on both sides of the ball. But Pace knows that injuries were only partly to blame for an ugly 3-13 record that was the worst by the franchise since the NFL expanded to 16 games in 1978.
"We only won three games this year and it's not just because of the injuries," Pace said. "So it starts [with self-evaluation]. From there, we develop our needs. And then you've got to have a really good feel for free agency and the draft and where they're strong in different areas.
"Maybe this is an area we really want to attack in free agency because it's deep there and I feel like there are some capable players. Maybe there are positions where we need to add a vet; we need that experience at this position. There are some real deep positions in the draft that I know, so it's still got to come together."
The silver lining in the rash of injuries the Bears suffered was that several young players gained valuable experience. Three rookie draft picks led the charge in first-round outside linebacker Leonard Floyd, second-round center Cody Whitehair and fifth-round running back Jordan Howard.
Floyd registered seven sacks in 12 games, Whitehair started all 16 contests at center—a position he had never played at Kansas State—and Howard earned a trip to the Pro Bowl after setting Bears rookie rushing records with 1,313 yards and seven 100-yard games.
"I feel like we've got a really good locker room with a lot of young guys that are arrow-up, and it's just us continuing to add to that, really," Pace said. "We had the most starts among rookies and second-year players. That's a lot of youth on the team and a lot of guys getting better."
Pace is seemingly in good position to add to that core this offseason; the Bears have the third overall pick in the draft and are in the top-five in the NFL in salary-cap space.
"This offseason is huge," Pace said. "There's a big responsibility with that much cap space and this high in the draft. It's a significant offseason for us. I was pleased with this year's draft class. I think it's going to take three years to really get a full picture of it. But there's a lot of good young players that are ascending and we've just got to add to that group."
Despite the disappointing 3-13 record, there's optimism throughout Halas Hall that the Bears can improve significantly in 2017.
"A lot of it's going to hinge on what we do this offseason and hinge on how much these players take the next step going forward—how much these young players grow—and I have a lot of confidence in our coaching staff that they will," Pace said.
"In my [exit] meetings with the players, the common theme was a genuine honest excitement about where we're heading. That's coming from them and that's from a lot of them. I know these are just words and I get there's a lot of skepticism; we won three games. But I'm here to tell you that we're going to work hard this offseason. We're going to get this thing going in the right direction. We have a lot of ammunition to do so."
Pace and coach John Fox are both committed to turning the Bears around.
'There's not a moment that goes by that we're both not consumed with getting this right," Pace said. "This is unacceptable. It's painful to deal with. I get it. We're going to get better. There are a lot of young players that are going to improve. There are a lot of players coming back that are going to help us. There are a lot of things we can do this offseason to make us better.
"I knew this wasn't an overnight fix, and I think you've got to be careful with that sometimes. Sometimes there's a little bit of panic and then you start reaching for bad character guys or big contracts on wrong players. We've got to be calculated and measured why we're going through this, and we will be."