First-round pick Leonard Floyd wasn't the only player the Bears traded up to select in this year's draft. They also moved up four spots in the fourth round to take linebacker Nick Kwiatkoski.
The 6-2, 242-pounder was a four-year contributor and three-year starter at West Virginia, where he registered 303 tackles, 28 tackles-for-loss, 5.5 sacks and six interceptions while appearing in 48 games with 37 starts. Last year Kwiatkoski was voted first-team All-Big 12 after recording 86 tackles, 10 tackles-for-loss, three sacks and three interceptions.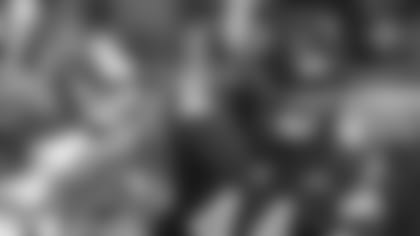 Bears inside linebacker Nick Kwiatkoski has recorded five tackles in limited action on defense this season.


"We had a lot of conviction in him," general manager Ryan Pace said after the draft. "He's a guy we liked; three-year starter, a team captain, very instinctive, tough hard-nosed player, plays downhill, very productive. He's a guy that we valued obviously to go up and get him and a guy that we're real excited to have."
With veteran Jerrell Freeman suspended for the next four games for violating the NFL policy on performance enhancing substances, Kwiatkoski will have an opportunity to prove that he's the player the Bears envisioned when they traded up to take him in the draft.
"It's a huge opportunity," Kwiatkoski said in advance of Sunday's home game against the Titans. "In my position you just have to stay ready and wait for that opportunity."
Kwiatkoski's growth was slowed this summer when he suffered a hamstring injury on the third day of training camp that sidelined him for four weeks. He struggled while making his first NFL start in place of the injured Danny Trevathan in a Week 3 loss in Dallas but has since made major strides.
"His first game in the regular season wasn't so good, but the snaps since then have been good," said defensive coordinator Vic Fangio. "He's been getting practice time. He missed most of camp, if not all of it, so the practice has been accumulating for him, so I think he'll be ready to go."
Kwiatkoski has recorded five tackles in limited action on defense this season.
"He hasn't played a lot," Fangio said. "He's grown since the start of the season, since he started practicing. He missed four weeks. Prior to his injury he was struggling learning everything, fitting it all together. I think he's gotten past that point now. He's got a better understanding of what we're doing and what he needs to do and we'll find out."