Bears general manager Ryan Pace discussed several key topics in an interview with Jeff Joniak Sunday morning on the WBBM Newsradio 780 AM and 105.9 FM pregame show.
On what message the Bears would send by winning their final three division games to finish 5-1 against NFC North foes:
"I think it would send a strong message, but beyond just the division record I think just the ability for us to finish strong in this final quarter. We haven't played well on the road this year, so I'm anxious to see today how we play in a tough environment."
On learning more about who quarterback Matt Barkley is in his first road start in Detroit:
"We've talked about it throughout the week. I think this will be a big challenge for him on the road, [versus] a good defense against a team that's really playing with a lot of momentum right now too. There's a lot of important evaluations going on right now throughout our roster. But Barkley is definitely one of those important evaluations."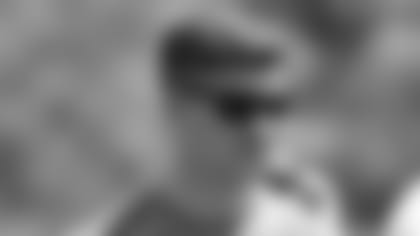 Bears GM Ryan Pace discussed several key topics in an interview with Jeff Joniak Sunday morning.


On rookie outside linebacker Leonard Floyd's emergence:
"I think he's progressively gotten better each week and that's a credit to him and that's a credit to our coaches. Obviously we knew the talent that he had. I just thought it was a matter of him devoting more time to one position, and specifically more time to his pass rush, and I just think you see him getting better and better as a result of a lot of hard work by him. The exciting part about it is I think there is still a huge upside ahead for him and that's going to be fun to watch."
On Floyd doing more than just recording sacks:
"You watch the energy and the motor that he plays with. He's a hundred miles an hour every snap. So it's not just the sacks and the quarterback hits and the pressure, but it's getting off blocks and chasing down plays from the backside and just being a disruptive high energy player, and that's why we drafted him."
On whether defensive end Akiem Hicks is playing at a Pro Bowl level:
"He's playing at an extremely high level right now. I've been around Akiem a lot going back to New Orleans and the thing that stands out to me is that he's very comfortable in this defense and he's really improved his technique as well. That's a credit to his hard work but also his position coach, Jay Rodgers. I'm excited about him. He'd probably be getting even more attention if our record was a little bit better, to be honest with you. But this might be the best football I've seen him play in the NFL."
On members of the 2016 draft class making the most of expanded playing time:
"It's so early in the process and a lot of times those evaluations take three years out to fully evaluate. But this class has showed promise. The silver lining with these injuries is a lot of these guys have gotten to play more and more and I think that accelerates some of their development. You're seeing that with guys like [Nick] Kwiatkoski, [Cody] Whitehair and [Jordan] Howard and those guys getting chances because of injuries but taking advantage of those chances."
On Bears coaches helping the rookies develop:
"No question they're doing a good job. It's a big jump for some of these guys coming from college programs to this, and especially late in the season there's a lot of attrition and our coaches are doing a good job with these younger players."
On Lions cornerback Darius Slay:
"Fourth-year player. Second-round pick. He's playing at a high level. What stood out about him and what stands out now is that he has good length but he's also an instinctive player. He's got a good feel for coverage. He's got good ball skills. He's having a good year. I think he's got 11 pass breakups right now, which ranks pretty high. He's a talented corner, and you pair him with Glover Quin at safety and it's a good secondary."