With an energetic offensive-minded head coach and quarterback of the future in place, general manager Ryan Pace felt the Bears would be a more appealing free agent destination this year than they had been in the past.
Buoyed by the presence of first-year coach Matt Nagy and quarterback Mitchell Trubisky, the Bears signed five free agents from other teams on the first day of the league year March 14 and quickly added two others.
The free agents who joined the Bears were receivers Allen Robinson (Jaguars) and Taylor Gabriel (Falcons), tight end Trey Burton (Eagles), quarterbacks Chase Daniel (Saints) and Tyler Bray (Chiefs), outside linebacker Aaron Lynch (49ers) and kicker Cody Parkey (Dolphins).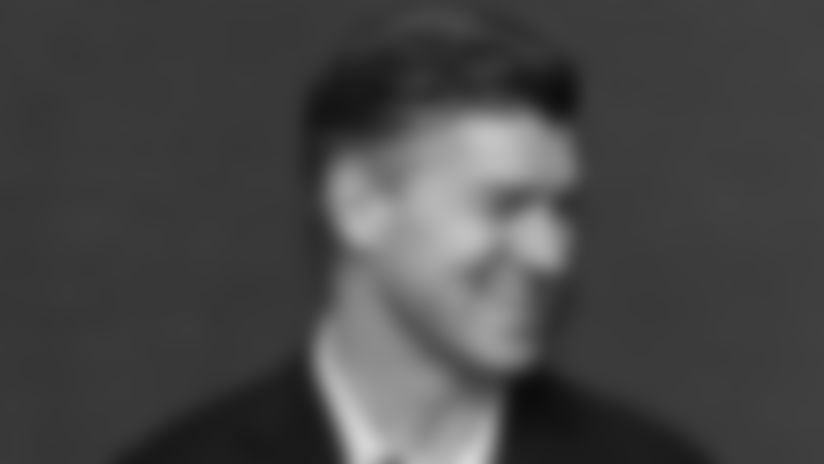 Bears GM Ryan Pace shares a laugh with a fan while taking questions Wednesday at the Bears Business Summit.


"We feel very strongly about this class," Pace told about 80 of the team's partners Wednesday at the annual Bears Business Summit at Halas Hall.
"One common denominator is they're all young. Every one of these acquisitions is young. There's some background with a lot of these players with coaches we have on our staff, which I think helps minimize your risk a little bit. They're also very high football character. They're all football intelligent. They all have good work ethics, so they're going to fit right into our culture."
Robinson, 24, spent the last four seasons with the Jaguars, appearing in 43 games with 41 starts and catching 202 passes for 2,848 yards and 22 touchdowns. He arrived in 2014 as a second-round draft pick from Penn State.
The 6-3, 211-pounder had 80 receptions for 1,400 yards and tied for the NFL lead with 14 touchdown catches in 2015, earning his first trip to the Pro Bowl.
Robinson then caught 73 passes for 883 yards and six TDs in 2016, but he missed almost all of last season with a torn ACL he suffered while making his first (and only) catch of the year in a Week 1 win over the Texans.
"He's a big, physical receiver and for his size is a very good route runner," Pace said Wednesday. "A guy like that knows how to set routes up. He's savvy. He'll go over the middle. He makes those tough contested catches. There are going to be guys draped on him and he's big enough and strong enough to shield them and still go up and make the play."
Gabriel, 27, joins the Bears after spending his first four NFL seasons with the Browns (2014-15) and Falcons (2015-16). The speedy 5-8, 165-pounder has played in 58 games with 13 starts, catching 132 passes for 1,819 yards and eight touchdowns and rushing for 110 yards and 1 TD on 16 carries.
Gabriel caught six touchdown passes in helping the Falcons reach the Super Bowl in 2016. Last year he played in all 16 games with four starts, catching 33 passes for 378 yards and one TD and rushing for 49 yards on eight carries.
"He's undersized but is extremely quick, explosive and fast," Pace said. "He's very elusive. He can take a wide receiver screen and things of that nature, make one guy miss and take it the distance just because he's that kind of athlete."
Burton landed on Pace's radar not long after the general manager's first discussion with Nagy about offensive philosophy.
"The very first thing he said was the value of the 'U' tight end or the 'F' tight end, which is kind of that move tight end that's flexed out a lot," Pace said. "So immediately my wheels started turning, 'OK, who is that in free agency, who is that potentially in the draft,' and we quickly identified Trey as a target.
"The more we dug into Trey, we just saw a lot of upside. He's very athletic. He's a mismatch on linebackers because of his route quickness, his speed and his football intelligence. Another positive factor is he knows this offense. Philadelphia runs the same offense that Matt runs. So [Burton] comes in right away and knows exactly what we're doing."