The Bears have emailed a video to season-ticket holders in which general manager Ryan Pace discusses the team's free-agent moves and vows to continue to upgrade the roster.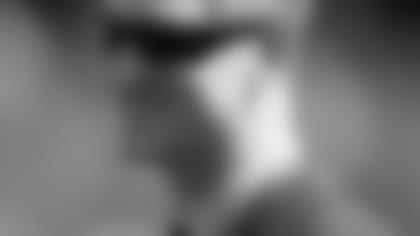 Bears general manager Ryan Pace discussed the team's free-agent moves.


"Hard work is underway, but we're excited about the progress we've already made," Pace says. "Our goal from the start is to have a team that's built for sustainable success. To do that, we must be calculated in free agency and string together successful drafts."
Since free agency began March 9, the Bears have signed nine players from other teams: Quarterback Mike Glennon (Buccaneers), receivers Kendall Wright (Titans) and Markus Wheaton (Cardinals), tight end Dion Sims (Dolphins), tackle Tom Compton (Falcons). nose tackle John Jenkins (Seahawks), cornerbacks Prince Amukamara (Jaguars) and Marcus Cooper (Cardinals), safety Quintin Demps (Texans).
Pace provides insight on several of the free-agent acquisitions and discusses how the Bears will continue to get better.
"We still have avenues to improve our team," Pace says. "I challenge our football ops to identify players in the later stages of free agency and really that's no different than the importance of finding players in the later portion of the draft.
"Speaking of the draft, we have a huge chip with the No. 3 overall selection, picking high in every single round. We're going to take full advantage of the position that we're in. We're going to get better. We will improve. I appreciate you as loyal fans. We're going to build this thing together. Thank you. Go Bears!"