Bears general manager Ryan Pace discussed several key topics in an interview with Jeff Joniak Saturday morning on the WBBM Newsradio 780 AM and 105.9 FM pregame show.
On last Sunday's loss to the Packers:
"It was good to see our guys battle back from a 17-point deficit. I do think that shows a lot of fight and resolve in our team. But the bottom line is winning games and we need to find ways to finish. We need to find ways to execute in critical moments. And we haven't done that enough this year. I think it starts with having the right culture in the locker room and I definitely feel like we have that. Honestly, it's just a matter of adding more firepower this offseason and that's on us and getting some guys back from injury and that'll happen."
On Matt Barkley making Cam Meredith and Deonte Thompson better receivers:
"Matt is spreading the ball around really well. Both of those receivers have steadily improved. I think it's a credit to Curtis Johnson, our receivers coach, too. When I look at Cam Meredith, he's an ascending player. He came into the league pretty raw, being a former college quarterback. I think Cam gets better and better each game he plays. Really with Deonte he kind of started off the season more as s special-teams player. As Deonte has gotten more reps on offense, I think you've seen him taking advantage of the reps."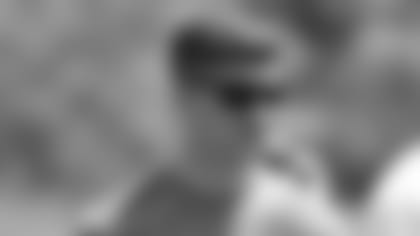 Bears general manager Ryan Pace discussed several key topics in an interview with Jeff Joniak Saturday morning.


On whether Kyle Fuller showed he wanted to return from injured reserve:
"Honestly he tried to give it a go. We had that three-week window where we tried everything possible to get him ready. Everybody's disappointed that he wasn't activated; we are, he is. I think the frustration starts with we could definitely use some help in the secondary and he's a talented player and I just think it's a matter of we've got to get him stronger, we've got to get him healthier and we're just all disappointed that the timing didn't line up for this season."
On the return of linebacker Jerrell Freeman from a four-game PED suspension:
"It's big. When you look at him prior to his suspension, he was one of the top tacklers in the NFL. He's one of our defensive leaders. He was having a very productive season. The good thing is Jerrell came back in really good shape. He's one of those guys you have to make sure doesn't over-train. He keeps himself in good shape. He's great with his teammates. We're excited to have him back."
On Pernell McPhee's two sacks last week against the Packers being a positive sign for the future:
"I think you're definitely seeing him feel better. You're seeing him play with a lot of confidence and really you look at the final two games, I expect that to continue. I'm really proud of the way he's responded, the way he attacked his rehab and the way he's playing right now. When he's going strong, he brings an attitude and a physicality to our defense that I think is infectious."
On the loyalty of Bears fans and his message to them:
"I was thinking about it all last week. You look out in the stands in some pretty harsh conditions and they're out there cheering. What I'd say is I promise it's coming. We're going to be successful and they're going to be with us every step of the way. I can't wait to see how the city reacts when we're rolling and reeling off some consistent wins and watching young players that they can grow with. There aren't a lot of quick fixes in our league. It's a process for an organization to be built the right way and I think to do that you've got to draft well and we're doing that and I think we'll deliver a team that they can be proud of."
On Redskins quarterback Kirk Cousins:
"The last two years he's played really well. You look at that Washington offense and they're top five in a lot of important categories—passing offense, third-down offense—and that's really a credit to him and how well he's playing. I think he does a good job of getting the ball to a lot of different players. They've got some playmakers on that offense especially with [Pierre] Garcon, [Jamison] Crowder, [Jordan] Reed and [DeSean] Jackson, so he's playing at a high level. He gets rid of the ball quick. And it'll be a challenge for us today."