In celebration of Black History Month, NFL.com ranked the top 30 NFL players from historically black colleges, and two Bears Hall of Famers are near the top of the list.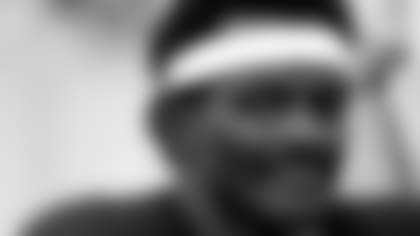 Walter Payton was selected by the Bears with the fourth pick in the 1975 draft.
Running back Walter Payton, who attended Jackson State, is slotted third behind defensive end Deacon Jones (No. 1) and receiver Jerry Rice (No. 2), both of whom played at Mississippi Valley State.
"Payton is arguably the greatest running back of all time," wrote NFL.com's Adam Rank. "What can't be argued is Payton retired as the game's all-time leading rusher with 16,726 yards. Many of those yards came during some of the dark years in Chicago Bears history, when the only reason to watch the  team was to see 'Sweetness' run past, through and over helpless defenders.
"However, redemption would come for the former first-round draft pick from Jackson State. The 1985 Bears have been revered as one of the greatest teams in NFL history after a 46-10 victory over the Patriots in Super Bowl XX. Payton was their leading rusher."
Another member of the 1985 Bears, defensive end Richard Dent, is fourth on the NFL.com list.
"It's hard to imagine a better two-year run for a defensive end than Dent had in 1984 and 1985," Rank wrote. "He had 34.5 sacks (including a club record 17.5 in 1984) and topped it off by being selected as the MVP of Super Bowl XX.
"Dent and his Bears teammates were at the top of their game during the 1980s. Quite an accomplishment for a player who was drafted in the eighth round out of Tennessee State in 1983. Dent was enshrined in the Pro Football Hall of Fame in 2011."
Rounding out the top 10 are: 5) tackle Jackie Slater (Jackson State); 6) tackle Art Shell (Maryland Eastern Shore); 7) receiver John Stallworth (Alabama A&M); 8) defensive end L.C. Greenwood (Arkansas Pine Bluff); 9) cornerback Mel Blount (Southern); and 10) guard Larry Little (Bethune-Cookman).