Appearing on the Bears Insider radio show, team president and CEO Ted Phillips said that he's thrilled with what general manager Phil Emery has accomplished since being hired in January.
"I couldn't be happier," Phillips said Monday night on WBBM Newsradio 780 AM and 105.9 FM, sitting alongside Emery and coach Lovie Smith before a live audience at the Walter Payton Center.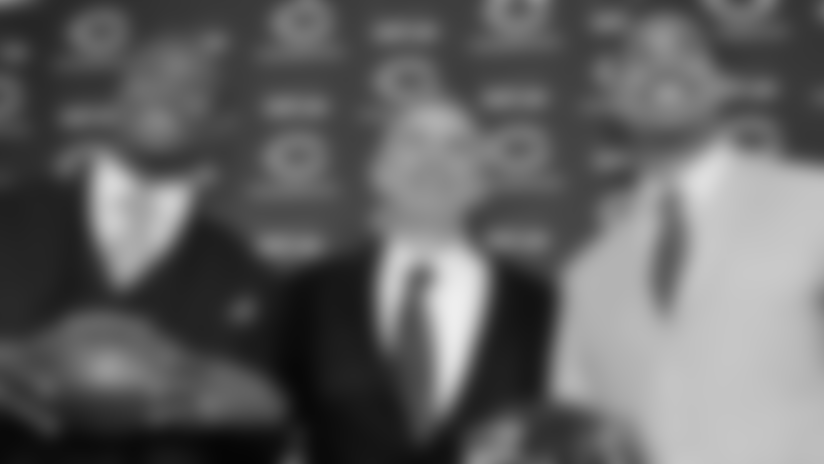 General manager Phil Emery poses with new Bears Brandon Marshall and Jason Campbell in March.
"We haven't played a game yet, but what Phil Emery has brought to the table as our new GM has been a real methodical, strategic, detailed, organized approach. He has met every challenge that he got faced with, and it's been a hectic offseason for him both with the draft and free agency."
Sixteen of the 53 players (30.2 percent) on the Bears roster were acquired this year by Emery. He traded for three-time Pro Bowl receiver Brandon Marshall; signed quarterback Jason Campbell, running back Michael Bush and receiver Eric Weems in free agency; and selected defensive end Shea McClellin and receiver Alshon Jeffery in the first two rounds of the draft.
At receiver, Marshall, Jeffery and Weems have replaced Roy Williams and Sam Hurd off last year's opening day roster. At quarterback, Campbell replaces Caleb Hanie and Nathan Enderle.
The upgrades at key positions have increased expectations, and that's just fine with Phillips.
"Sometimes we like to fly under the radar screen, but for me it's exciting when expectations are as high as they are," he said. "When you look at our team, there's a lot of quality depth everywhere, and that should hopefully bode well for a long season ahead.
"I couldn't be more excited, couldn't be more pleased with Lovie and Phil as the key people in our football operations. They're great."
Phillips recalled that Emery stood out among the four finalists for the general manager position in part because of his well-thought-out plan to improve the team. 
"Everything he said in that interview he has followed through with since he became our general manager, and that's impressive," Phillips said. "Phil showed a certain leadership style that was just immediately apparent, and I appreciate that."
A significant part of Emery's blueprint involved expanding the personnel department from 12 to 18 individuals. The restructuring plan included promoting two Bears area scouts, Chris Ballard to director of pro scouting and Marty Barrett to director of college scouting.

[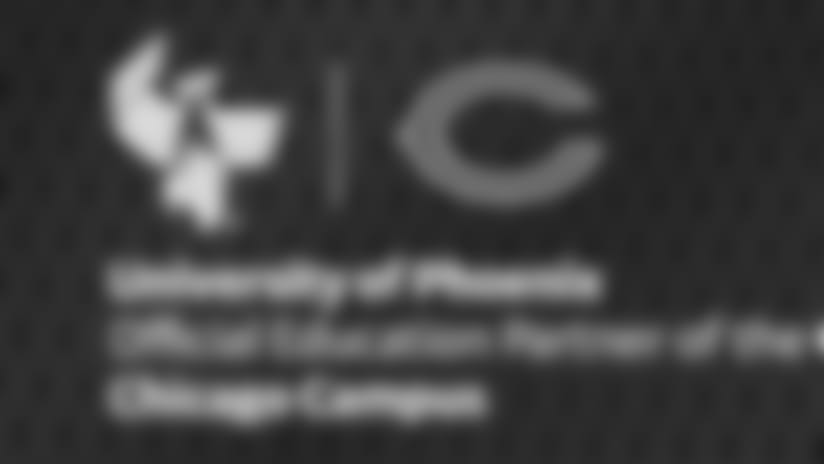 ](http://bit.ly/U4CFJv)"What that all meant to me was he had real attention to detail," Phillips said. "In a business where player evaluation is an inexact science, you try to look for every little edge you can. If you're detailed and everyone under you understands what the plan is and what the process is, it gives you an added advantage, and I think we're already seeing that with some of the players on our roster."
Even though final cuts were last Friday, Emery won't stop trying to upgrade the Bears roster. Evidence of that came Monday when the team signed veteran defensive tackle Amobi Okoye.
"There's an old adage that you're either getting better or getting worse; you don't ever stay the same," Emery said. "So if you want to get better, you've got to keep looking.
"We're committed. Our coaches and our scouting staff are committed to always put the best players on the field and to find the best players that fit the Bears system offensively and defensively that can help us win championships."