Larry Mayer and Eli Kaberon of ChicagoBears.com discuss the Bears players they'll be watching on both sides of the ball in Sunday's road game against the Cincinnati Bengals.
Mayer
Offense: Running back Jordan Howard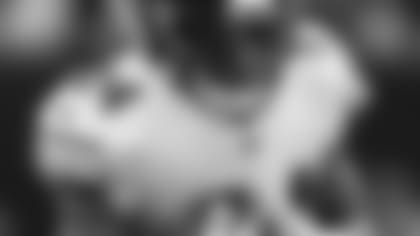 The Bears need to find a way to resurrect their running game, and that starts with Howard. After rushing for an average of 131.8 yards over the first 10 games of the season, they've produced just 6 and 62 yards the past two weeks in losses to the Eagles and 49ers, respectively.
"I think it's execution," said coach John Fox. "A lot of it is kind of determined on how they play us, which has been a factor the last two weeks. People adjust. There are a lot of good coaches in this league, a lot of people that adjust. They get better at seeing what you're about, so they have something to do with that. But at the end of the day we're just going to have to execute better offensively, and in the run game is part of it."
Howard remains the focal point of the Bears running game. But after rushing for 841 yards in the first 10 games, he's been held to a total of 44 yards the past two weeks. Against Philadelphia and San Francisco, 17 of his 20 carries went for three yards or less.
Defense: Defensive end Akiem Hicks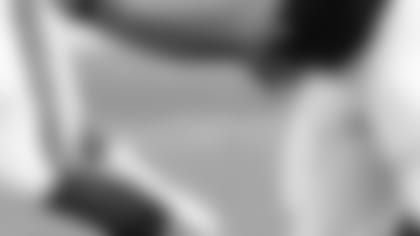 With their defensive players dropping like flies in recent weeks, the Bears will count even more heavily than usual Sunday on Hicks. The veteran end is a Pro Bowl candidate who has excelled against both the run and the pass since signing with the Bears prior to last season. He'll lead the defense in Cincinnati against a Bengals offense that ranks 31st in the NFL in total yards.
"I think his growth has been a two-year process," said defensive coordinator Vic Fangio. "I don't think it has been the lights going on this year; I thought it started last year. He's a guy that had a checkered career prior to coming here; never really fulfilled his potential. He's coming closer to doing it here. [But] he still has a lot of room to grow. I think the guy can still improve and be a better player than what we are seeing now."
Hicks leads the Bears defense with seven sacks, 14 tackles-for-loss and 14 quarterback pressures and two fumble recoveries while starting all 12 games. "Availability is as important as any ability and he's been available," Fangio said. "He's given us some good inside pass rush. He's been a consistent player. I think he definitely deserves [Pro Bowl] consideration."
Kaberon
Offense: Center Cody Whitehair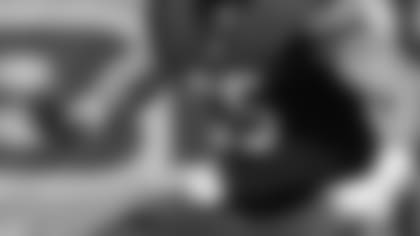 Every week, the priorities for the Chicago offensive linemen remain the same: Keep Mitchell Trubisky upright and give the running backs room to operate. This Sunday against Cincinnati is no different, and Whitehair will be at the forefront of meeting those priorities. Trubisky has taken 21 sacks in his eight starts, including just five in the past three games. However, while the pass blocking has improved, the running game has taken a hit. After gaining 222 rushing yards on November 19 versus Detroit, the Bears have just 68 rushing yards combined in the two games since.
Adding to the challenge for Whitehair this week is the player he'll see across the line of scrimmage. Bengals defensive tackle Geno Atkins is among the league's premier players at the position, with five Pro Bowls to his name. Atkins has seven sacks this season and 17 total quarterback hits while also playing strong against the run. Whitehair will need to ensure Atkins isn't disruptive so that the Chicago offensive line can protect Trubisky and run the ball effectively.
Defense: Cornerback Prince Amukamara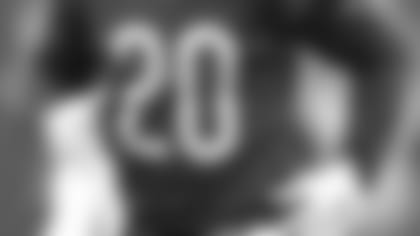 Few cornerback assignments in the NFL are tougher than facing A.J. Green. The Cincinnati wide receiver is a matchup nightmare given his size (6-foot-4) and leaping ability, making him an elite deep threat. Green is averaging nearly 15.0 yards per reception this season and is coming off a Week 13 game where he had a pair of touchdown grabs. He's sure to be targeted often, meaning Chicago cornerback Prince Amukamara will need to be at the top of his game in order to avoid getting burned.
Amukamara isn't as tall as Green, but at 6-feet, he can hold his own. The key will be not allowing Green to get a free release down the field. Chicago ranks 16th in the NFL in passing yards allowed per play at 6.23. With the help of his peers in the secondary, Amukamara will need to keep Green around there in terms of yards per reception in order to contain him. Chicago can't afford to see the league's premier deep threat running free through the secondary.