Larry Mayer and Eli Kaberon of ChicagoBears.com discuss the Bears players they'll be watching on both sides of the ball in Sunday's home game against the Cleveland Browns.
Mayer
Offense: Running back Jordan Howard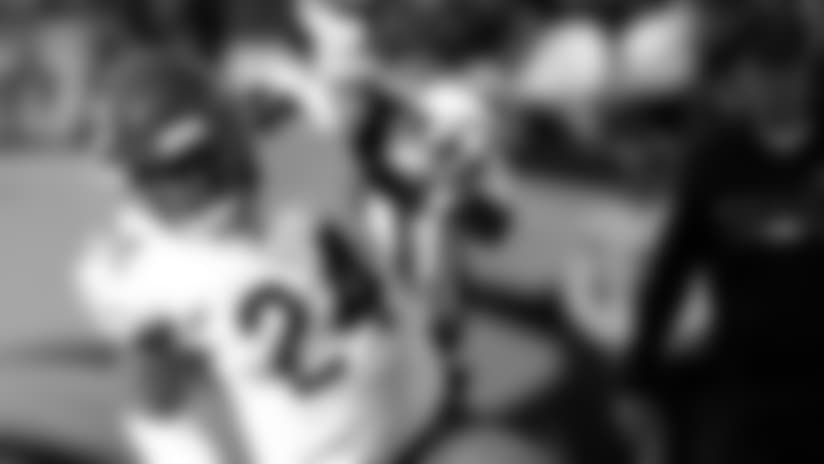 Howard will look to continue his dominance of the AFC North. The second-year pro has recorded his three most productive of the season against that division with 167 yards versus the Ravens, 147 yards against the Bengals and 140 yards versus the Steelers. Baltimore and Pittsburgh inexplicably played defenses designed to take away the pass, daring the Bears to beat them on the ground—and Howard and the Chicago offense were more than happy to oblige.
The Browns likely will stack the line of scrimmage Sunday like the Lions did last Saturday, a tactic that helped limit the Bears to just 43 yards on 15 carries after they produced 222 yards on 30 attempts in their previous meeting with the Lions Nov. 19 at Soldier Field. Regardless of how Cleveland approaches Sunday's contest, the Bears no doubt will try to establish their running game with Howard. The 2016 fifth-round pick ranks fourth in the NFL in rushing with 1,069 yards and seven touchdowns on 245 carries.
The Browns (0-14) remain the NFL's only winless team and have lost 32 of their last 33 games dating back to 2015. But their defense is respectable, ranking 16th in the league in total yards allowed and an impressive seventh against the run.
Defense: Cornerback Kyle Fuller
After missing all of last year following knee surgery, Fuller has enjoyed a resurgent season. The 2014 first-round draft pick leads Bears defensive backs with 65 tackles and tops the defense with a career-high 16 pass breakups.
"It says a lot about the kid," said coach John Fox. "Obviously [last year was] a frustrating year for him. He worked very hard this offseason. He's worked very hard this season. There are maintenance things you can do because it is a long season. There are different things, exercise and maintenance, that you can do to keep yourself healthy, keep yourself going and I think he's done a tremendous job."
Fuller will lead a Bears secondary that will look to contain Browns receiver Josh Gordon. The talented wideout returned to the team last month following multiple suspensions for violating the NFL's substance abuse policy, seeing his first action since 2014. In three games, Gordon has caught 12 passes for 201 yards and one touchdown.
"He's got really good size," said defensive coordinator Vic Fangio. "He can run well, he's a good athlete, big catch radius. You can see why they've been so patient with him, waiting for him to come around."
Kaberon
Offense: Quarterback Mitchell Trubisky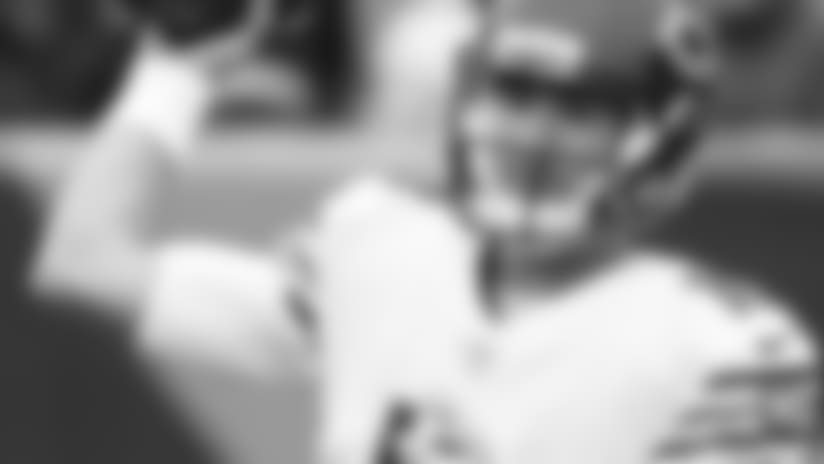 After three straight weeks of throwing for less than 200 yards, Trubisky has put together consecutive strong passing outings. In Week 14 versus Cincinnati, he threw for 271 yards and a touchdown, and that was followed by a career-high 314 yards last Saturday in Detroit. Trubisky is becoming more comfortable as a passer, and that in turn is making the Chicago offense more dangerous. Though he has admitted he needs to cut down on turnovers, the rookie's passing ability presents challenges to opposing defenses. Versus the Bengals and Lions, the Bears have had two of their best performances in terms of yards per play, as the upgraded passing attack has opened up running lanes for the Chicago backs.
On top of the strong play he's shown recently, there's some personal angles for Trubisky on Sunday. He's facing the team he grew up watching; Trubisky grew up in northeast Ohio and started his first high school varsity game at Cleveland Browns Stadium. Add to that the Browns had a chance to select the quarterback in the first round of the 2017 draft, but opted to pass; the Bears traded up to the second pick to grab Trubisky. Though the rookie said he's not expecting any extra emotion to be on display Sunday, there's no doubt he wants to show his hometown team they made an error by passing him over.
Defense: Outside linebacker Lamarr Houston
With the Bears in need of pass rush help following injuries to other linebackers on the roster, the Bears called upon Houston, who was cut by the team at the end of training camp. Houston has answered that call. He recorded one sack each in Week 13 versus San Francisco and 14 against Cincinnati, and then two more a week ago in the loss to Detroit.
Houston should be able to add to that total this weekend against the Browns. The Cleveland offense has had a tough time protecting its quarterbacks this season, allowing 43 sacks in 2017, fifth-most in the NFL. Rookie quarterback DeShone Kizer can scramble, but that often leads to trouble, as he holds onto the ball for a long time waiting for a play to emerge. If Houston and the other Chicago pass rushers can find their way into the backfield, they will have plenty of opportunities to take down Kizer and create tough situations for the Browns. Only two teams in the league are worse at converting on third down than Cleveland, which converts on roughly 33 percent of its third-down chances. Houston's pressure will make sure the Browns don't move the chains very often.
Which player is most important to a Bears win?