Larry Mayer and Eli Kaberon of ChicagoBears.com discuss the Bears players they'll be watching on both sides of the ball in Sunday's home game against the Detroit Lions.
Mayer
Offense: Running back Jordan Howard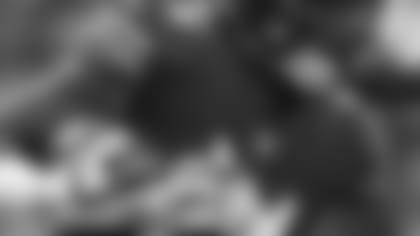 After being limited to 54 yards on 15 carries in last Sunday's loss to the Packers, Howard will look to rebound against a Lions defense that ranks a pedestrian 22nd in total yards but is an impressive 10th against the run. Howard entered Week 11 ranked fifth in the NFL in rushing with 716 yards and four touchdowns on 177 carries.
"Jordan's had a superb season," said coach John Fox. "There's a lot that goes into the running game. If you're just judging it on run totals and whatnot, I know last week probably didn't help that a lot because we didn't run it as effectively as we're used to. But I think he's had a very good season in my opinion, in many ways a little bit better than last season."
Last year Howard ranked second in the NFL in rushing and set a Bears rookie record with 1,313 yards. Asked what he's liked more about the running back's performance this year, Fox said: "Just his feel for the game and his understanding of protections. We're not all the way through the season. I'm saying that now because we've played nine games. But I've been very impressed with the type of season he's had to this date."
Defense: Cornerback Kyle Fuller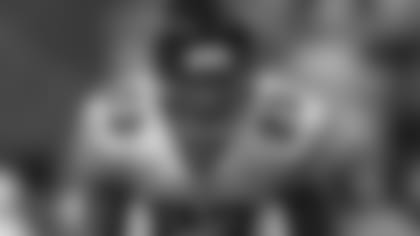 Fuller was enjoying a resurgent season after missing the previous year with a knee injury before struggling last Sunday against the Packers. The 2014 first-round draft pick got beat by receiver Davante Adams for a 19-yard touchdown and a 42-yard reception on third-and-10 from the Green Bay 35 with the Bears trailing 23-16 late in the game.
"He had a couple [pass breakups] also," Fox said. "He got his hands on a couple balls. Obviously there were a couple plays he'd like to have back, we'd like to have back. Those things happen when you play in the National Football League and you know you're seeing a lot of passing."
The Bears need Fuller to rebound against a Lions passing attack that ranks eighth in the NFL and features Stafford and talented receiver Golden Tate. "It's a huge test this week against Matthew Stafford and the Detroit Lions," Fox said. "Their pass offense is ranked up there with some of the best in the NFL. There is no doubt we'll have to play and execute well, Kyle included."
Kaberon
Offense: Tight end Adam Shaheen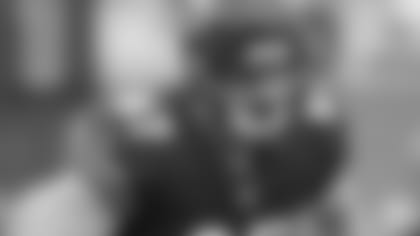 In the first quarter of the Week 10 game against Green Bay, Shaheen flashed the potential that the Bears envisioned when they made him a second-round draft pick this past spring. Quarterback Mitchell Trubisky faked a handoff and then rolled out to his right, where he saw Shaheen cutting across the formation. The pass hit the tight end perfectly in stride, allowing Shaheen to cut up the sideline for a gain of 31 yards. The play showed Shaheen's route running ability and open-field speed, both attributes that make him the ideal tight end.
While that play was a positive, the fact that it was the last pass even targeted for Shaheen against the Packers raised some eyebrows. One second he's flashing game-changing ability, the next second he's nowhere to be found. With Zach Miller hurt, Dion Sims sick and the cast of wide receivers still figuring out their place in the lineup, Shaheen has the chance to be a key part of the passing game once he improves his consistency. Detroit's defense did well a week ago versus a rookie tight end, limiting Cleveland's David Njoku to three yards on one catch. Shaheen will have to be a bigger part of the offense this week for Chicago, hopefully for all four quarters.
Defense: Outside linebacker Pernell McPhee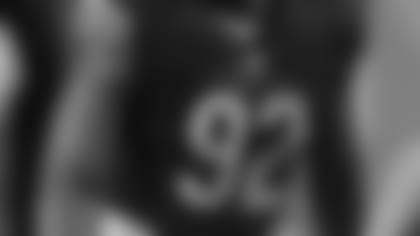 Stafford has taken his fair share of hits this season. The Detroit quarterback hasn't missed a snap all year, despite taking 30 sacks in the team's first nine games, third-most in the NFL. The Bears know how often Stafford has been put under pressure as well, and will try to add to that total. While some of the production from a pass rush standpoint has come from the defensive line this season, the linebackers also have done their fair share of damage. Leonard Floyd leads the unit with 5.5 sacks, with McPhee right behind him with 4.
This Sunday, McPhee will look to match his counterpart. With Detroit's struggles in pass protection, there should be opportunities to rush Stafford, and McPhee is both quick and strong enough to take him down. The Detroit offense uses a lot of single-back looks with tight ends lined up along the line. If McPhee can beat those players in one-on-one blocking situations, he can help add to Stafford's sack total.
How would you rank the Players to Watch for the Lions game?