Larry Mayer and Eli Kaberon of ChicagoBears.com discuss the Bears players they'll be watching on both sides of the ball in Sunday's home game against the San Francisco 49ers.
Mayer
Offense: Quarterback Mitchell Trubisky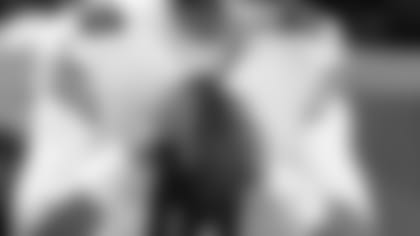 It will be interesting to see how Trubisky responds against the 49ers one week after posting a season-low 38.3 passer rating in last Sunday's loss to the Eagles in Philadelphia. He struggled with accuracy in completing 17 of 33 passes for 147 yards and matched his season total by throwing two interceptions. Trubisky blamed his accuracy issues in part on poor footwork and timing with his receivers and worked on honing both of those areas during the week in practice.
With the Bears (3-8) once again residing in the NFC North basement, the 2017 season has become all about Trubisky's development. He needs to learn from his mistakes, make steady progress and show why the Bears selected him with the second overall pick in the draft—their highest choice since 1951. Trubisky has shown flashes of the arm strength that enables him to make every NFL throw, the athleticism to extend plays with his feet and the patience and decision-making to limit turnovers. But the Bears are hoping that the North Carolina product takes the next step over the final five weeks of the season to generate some momentum heading into what will be a crucial offseason for the promising young quarterback.
Defense: Safety Eddie Jackson
The fourth-round draft pick has had a good rookie season, but Jackson is looking to rebound after struggling in last Sunday's loss to the Eagles. He missed multiple tackles in the game that he usually makes, including one that resulted in a 15-yard touchdown reception by receiver Nelson Agholor. "It wasn't as good as he had been playing," said defensive coordinator Vic Fangio. "But I'm confident he'll come back this week and play good. Hopefully it was just a bad game and he got that out of his system as far as the tackling goes."
The Bears defense no doubt will rely even more on Jackson than usual given the uncertainty at the other safety position. Adrian Amos, who has started the last eight games and built a rapport with Jackson, is listed as doubtful on the injury report with a hamstring injury he suffered last Sunday against the Eagles. Backups Deon Bush and DeAndre Houston-Carson are both questionable with ankle injuries that prevented them from practicing Friday. As a result, the Bears may have to activate Deiondre' Hall off injured reserve or rely on veteran Chris Prosinski, who rejoined the team this week but has yet to play in an NFL game this season.
Kaberon
Offense: Running back Jordan Howard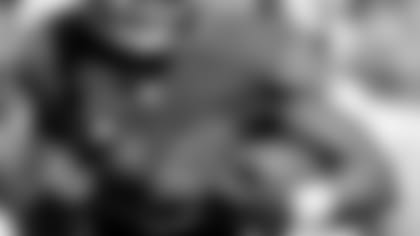 It's a safe assumption the Bears will run the ball better this Sunday against the 49ers than they did last week versus the Eagles, because really, it can't get much worse. On 14 attempts, Chicago gained only six yards on the ground in Week 12, the second-lowest total in franchise history.
Howard could never get going, and the second-year runner was limited to six yards on seven carries. Even with the poor performance in Philadelphia, Howard has had a strong season thus far. After finishing second in the NFL in rushing yards as a rookie with 1,313, he is fourth in the league entering this week and on pace for his second consecutive 1,200-yard campaign.
Chicago won't be facing the same caliber of run defense this week that it did last Sunday, which is good news for Howard. The Eagles are the league's toughest run defense; the 49ers are among the softest. San Francisco allows 129.5 rushing yards per game, third-most in the NFL. They are especially poor on first-and-10, where the Niners give up nearly 4.0 yards per rush. Howard should get the ball on early downs and put the Chicago offense in a position for success. He ran for 117 yards and three touchdowns last season in a Week 13 victory over San Francisco at Soldier Field, and Howard will aim to put up a repeat performance on Sunday.
Defense: Inside linebacker Nick Kwiatkoski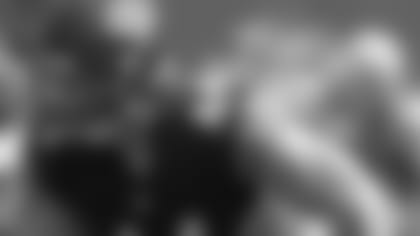 Much of the attention surrounding the 49ers offense will focus on their new quarterback, Jimmy Garoppolo, a Chicagoland native making his first start with San Francisco. But don't be fooled by all the attention paid to the quarterback. The Niners are still a running team, and will look to get their ground attack going behind back Carlos Hyde, who is averaging 4.1 yards per carry this season. Hyde is a heavy runner, meaning it will be important for Chicago defenders to wrap him up and bring him down when they have a chance.
All of the team's linebackers will play a key role in slowing down the San Francisco rushing attack, but maybe none more so than Kwiatkoski. After missing time early in the season because of a chest injury, Kwiatkoski has returned to action and played in the past three games. After recording nine tackles versus Green Bay in Week 10, he has just three tackles total in the past two weeks. With his fellow inside linebacking partner Danny Trevathan potentially back in action this week following an injury of his own, the entire defense should raise its level of play. Kwiatkoski is a strong run defender, and should raise his production while looking to stop Hyde in his tracks.
Which players are most important to a Bears win on Sunday?