Larry Mayer and Eli Kaberon of ChicagoBears.com discuss the Bears players they'll be watching on both sides of the ball in Sunday's home game against the Green Bay Packers.
Mayer
Offense: Running back Jordan Howard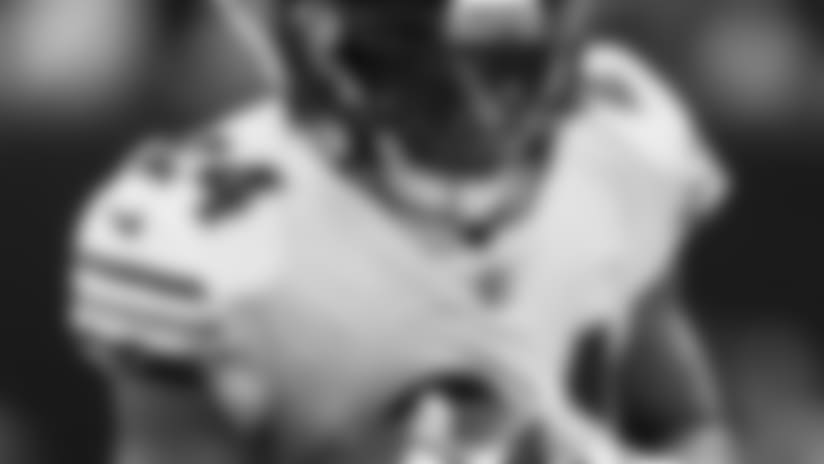 Rookie quarterback Mitchell Trubisky and the Bears passing game figure to benefit from the addition of veteran receivers Dontrelle Inman and Markus Wheaton Sunday against Green Bay. Inman is expected to make his Bears debut after being acquired in a trade with the Chargers on Oct. 26, while Wheaton is practicing without limitations this week after missing the last three games with a groin injury. With that being said, the bread-and-butter of the Bears offense will remain the ground game, specifically Howard.
The second-year pro ranks eighth in the NFL in rushing with 662 yards and four touchdowns on 162 carries, and he has topped 100 yards three times in the last six games, including a career-high 167 yards on 36 attempts Oct. 15 in an overtime win over the Ravens in Baltimore. Howard gained 102 yards against the Saints two weeks ago in his 23rd career game, becoming the fastest player in Bears history to record 10 100-yard rushing performances.
Howard was limited to 53 yards on 18 carries in the first meeting with the Packers Sept. 28 at Lambeau Field, but the Bears fell behind 21-0 in the second quarter en route to a 35-14 loss and had to put the ball in the air. The Packers run defense is ranked 23rd in the NFL, allowing an average of 118.0 yards per game.
Defense: Cornerback Kyle Fuller
After missing all of last season with a knee injury, Fuller has returned with a vengeance, playing with confidence and a physicality that's rare at the cornerback position. The 2014 first-round draft pick has emerged as one of the most reliable starters on an improved defense, leading the team with eight pass breakups and topping all defensive backs with 39 tackles.
Defensive coordinator Vic Fangio has also been impressed with Fuller's running support, saying this week: "I like it a lot. You've got to be able to tackle on defense. You can't afford to have any of your 11 guys out there that aren't good tacklers, and he's tackled well. That's an important part of defense that we're very passionate about and he's done a good job with it."
Although the Packers will play without injured star quarterback Aaron Rodgers Sunday, the Bears will need Fuller and the rest of their defensive backs to contain a talented Green Bay receiving corps that includes Davante Adams (37 receptions for 404 yards and 5 touchdowns), Randall Cobb (33-319-1) and Jordy Nelson (30-338-6).
With an inexperienced Brett Hundley starting at quarterback for the Packers, Fuller could have an opportunity to intercept his first pass of the season. His last pick came on Dec. 13, 2015 in a loss to the Redskins at Soldier Field.
Kaberon
Offense: Quarterback Mitchell Trubisky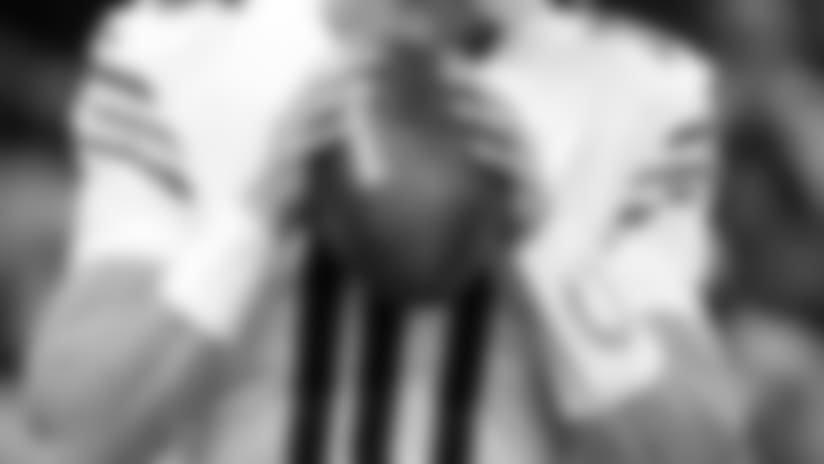 There were positives and negatives in Trubisky's Week 9 performance at New Orleans. The rookie quarterback threw for a career-high 164 yards while completing passes to seven different receivers. However, he also threw a costly fourth-quarter interception while completing only seven of his 20 attempts in the second half. That dropped his completion percentage to 47.5 on the season. Thankfully, the Bears had last weekend off, so Trubisky could go back and study his play, not only against the Saints, but in all four of his starts. He could see better where he's had success and ways to prevent mistakes moving forward.
Versus Green Bay, Trubisky should be able to do some damage through the air. The Packers allow 7.01 yards per pass attempt, among the most in the NFL. Green Bay also is near the bottom of the league in sack percentage, taking down quarterbacks on just 5 percent of pass plays. Give Trubisky time, and he's shown he can make plays both with his arm and legs. In three of their last four games, the Packers have allowed opponents to complete 69 percent or more of their passes. By reducing the inconsistencies that plagued him against the Saints versus a Green Bay defense suitable to the pass, Trubisky should once again be in position to set his career high in passing yards on Sunday.
Defense: Inside linebacker Christian Jones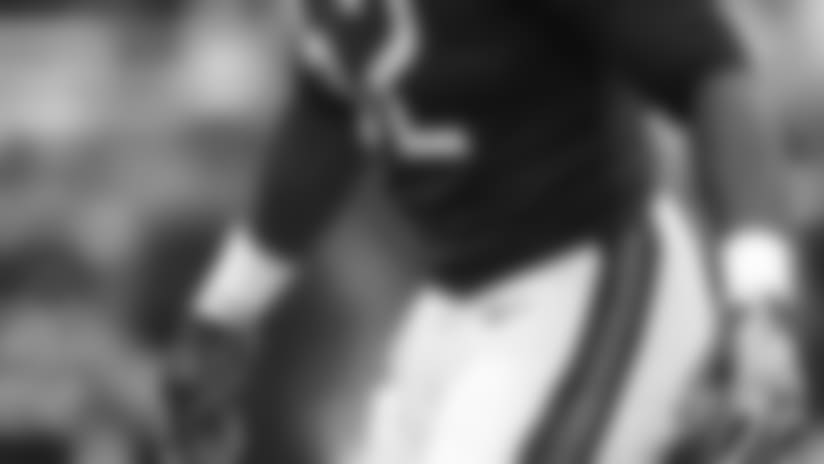 With a calf strain limiting starter Danny Trevathan, Jones is in line to start his sixth game of the season. Jones has flashed the ability to be a playmaker, especially against the run, totaling 25 tackles and a forced fumble in Chicago's last three games. That skill set to take down ballcarriers will be especially valuable versus the Packers, who have a running quarterback now. Brett Hundley has rushed for more than 8.0 yards per carry and scored two touchdowns as a fill-in for Aaron Rodgers, so Jones will want to make sure that Hundley doesn't take off.
Jones also will need to keep track of Green Bay's other rushers, including running backs Aaron Jones and Ty Montgomery. The Packers average 5.0 yards per carry this season when running it up the middle, a stat Jones will be well aware of. The Bears have done well limiting opponents running in that area of the field, thanks in large part to their speedy and attentive linebackers. Even if Trevathan isn't able to play, Chicago's defense should be in great shape because of the emergence of Jones as a standout option at that position.