Larry Mayer and Eli Kaberon of ChicagoBears.com discuss the Bears players they'll be watching on both sides of the ball in Sunday's road game against the Minnesota Vikings.
Mayer
Offense: Quarterback Mitchell Trubisky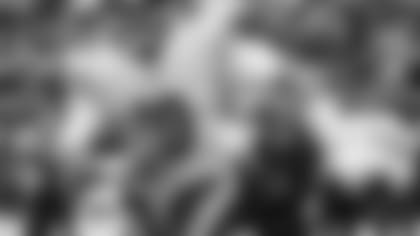 The Bears quarterback of the present and the future will look to finish a promising rookie season on a high note against the NFL's No. 1 defense. Trubisky has shown steady improvement since making his first pro start in a 20-17 loss to the Vikings Oct. 6 at Soldier Field, especially in terms of his mechanics, decision-making and accuracy. In 11 starts, the second pick in the draft has completed 59.9 percent of his passes for a Bears rookie-record 2,015 yards with seven touchdowns, seven interceptions and a 78.5 passer rating.
Working closely with Trubisky, offensive coordinator Dowell Loggains has been impressed with how the quarterback has dealt with adversity. "Going through adversity of losing a game or throwing an interception or making a mistake, throwing a screen down the field when you should've grounded it at their feet, seeing how he responds to those," Loggains said. "Those are the things in pre-draft visits you don't get to see. He's handled all that stuff extremely well. I think that's going to give him a chance to be a special player."
Defense: Cornerback Kyle Fuller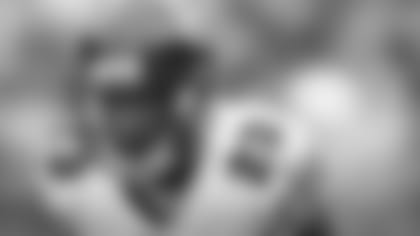 After missing all of last year following knee surgery, Fuller has enjoyed a resurgent season. The 2014 first-round pick has recorded two interceptions and a career-high 22 pass breakups, tied for the second most by a Bears player since 1992. "I think he's come back with a purpose," said defensive coordinator Vic Fangio. "He's been very mature the whole year with his work ethic and habits and I think he had a mindset to go out and play better than he had in '15 and I think he's achieved that. I just think he's in a better frame of mind, more competitive. He knows what he wants and he's got it narrowed down."
Facing a Vikings offense Sunday that features receivers Adam Thielen and Stefon Diggs, Fuller will look to repeat his performance from last weekend's win over the Browns when he registered one interception and six pass breakups in snowy conditions. "He didn't let the conditions affect him at all," Fangio said. "He did a good job of keeping his feet under him, being aware that the conditions did have an effect on the game and not letting it affect his game or his mindset. The conditions didn't get to him physically or mentally."
Kaberon
Offense: Running back Tarik Cohen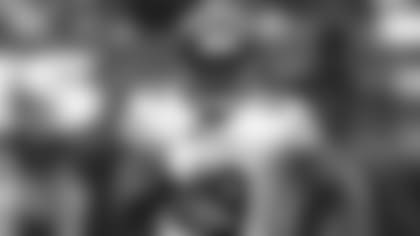 He won't lead the Bears in either rushing or receiving yards for 2017, but Cohen has been the team's most exciting player with the ball in his hands. The rookie has shined as a runner, receiver and return specialist, averaging 8.1 yards every time he touches the ball; he's also thrown a touchdown this season. Cohen has electrified fans while adding a home-run element to the Chicago offense. Every time he's on the field, defenses are aware of No. 29, creating more opportunities for other players.
In Week 17, Cohen will try to put an exclamation point on an already-magnificent rookie campaign. The Vikings pose a difficult challenge, as Minnesota has allowed just 4.67 yards per play, the fewest in the NFL. They've been especially tough of late, allowing fewer than 4.0 yards per play each of the last two games. But Cohen has the speed and elusiveness to make even the best defenses look foolish. If he sees even an inch of daylight, the rookie has shown he can turn that into major yardage. And with his nose for the end zone, Cohen could play a major role in the season finale.
Defense: Inside linebacker Nick Kwiatkoski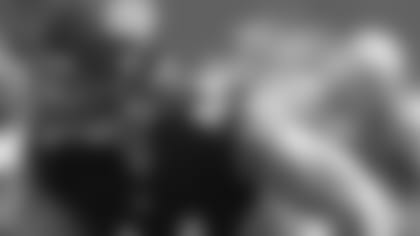 In many ways, the final game on the schedule is identical to the ones that preceded it. The team's coaches and players will prepare as well as they can to defeat their opponent. But this contest for the Bears is also about creating positive momentum moving into the offseason. For younger players, that means building confidence and showing the organization they deserve a larger role in the future. Second-year linebacker Nick Kwiatkoski is among those in a Bears uniform looking to showcase their skills in anticipation for bigger and better things in 2018. A chest injury held him back some this year, but Kwiatkoski still has recorded 37 tackles and a pair of sacks this season.
In order to build that strong momentum heading into the offseason, Kwiatkoski and his peers will need to slow down a Vikings offense that is one of the NFL's most efficient. Minnesota ranks eighth in the league in rushing yards per game and eighth in passing yards per play, wearing teams down on the ground before gaining big yardage through the air. The two-dimensional attack can put a lot of pressure on linebackers, who need to be in position to stop both the run and pass. Kwiatkoski missed the first meeting with the Vikings this season, so he hasn't seen the Minnesota attack first-hand. He'll need to figure it out in a hurry in order to be a difference maker on Sunday and head into the offseason feeling good about his play.
Which player is most important to a Bears win?