Larry Mayer and Eli Kaberon of ChicagoBears.com discuss the Bears players they'll be watching on both sides of the ball in Sunday's road game against the Kansas City Chiefs:
Mayer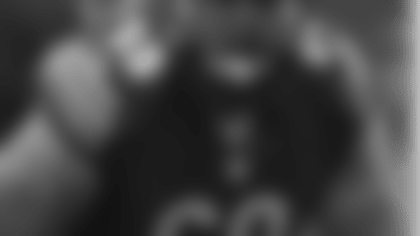 Offense: Guard/center Matt Slauson
Regardless of whether Matt Slauson starts Sunday's game at guard or center, the seven-year veteran will be responsible for anchoring an injury-depleted line in a hostile environment against a potent pass rush that features talented edge rusher Justin Houston.
Slauson earned a game ball last Sunday when he switched from left guard to center after Will Montgomery broke his fibula on the third play of the game against the Raiders. Offensive coordinator Adam Gase described Slauson's performance as "outstanding" and called his ability to quickly adapt to a position he hadn't played in a game since 2011 "unbelievable" and "phenomenal."
Preparing for the Chiefs, the Bears have yet to announce whether Slauson will return to left guard or start at center with Patrick Omameh filling in at left guard like he did after Montgomery was injured against the Raiders. Complicating the situation is an ankle injury to Omameh that forced him to skip practice Wednesday and Thursday.

Defense: Outside linebacker Pernell McPhee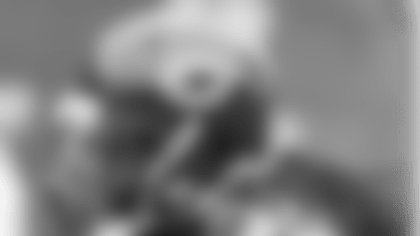 Pernell McPhee has been exactly what the Bears envisioned he'd be when they signed him in free agency in March and more. He's an excellent pass rusher who recorded two sacks in a Week 3 loss to the Seahawks. But he also excels against the run, as he showed last Sunday when he made a key third-down stop that forced the Raiders to settle for a late field goal.
In addition, McPhee also brings a new attitude to a defense that has struggled the past two seasons. His passion for the game and nasty demeanor on the field seem to be rubbing off on teammates.
"It becomes contagious, especially when you are new as a unit together with a lot of new players, young players, and even some guys that are so-called veterans playing new positions," said defensive coordinator Vic Fangio. "That's part of football and the more you have of that the better off you will be."

---
Kaberon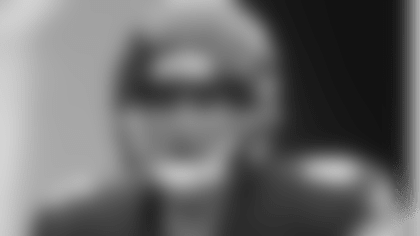 Offense: Quarterback Jay Cutler
Few expected Jay Cutler to play in Week 4, just two weeks after he suffered a serious hamstring injury. Yet not only did Cutler play, he thrived, throwing for 281 yards and two touchdowns. In the process, he rallied the Bears late to help Chicago win its first game of the season.
Cutler has started the season well, and should be able to continue that against Kansas City. Through four games, the Chiefs have one of the worst pass defenses in the league, allowing 295.5 yards per game. Opponents have thrown 11 touchdowns against Kansas City, compared to just two interceptions. Now another week removed from his injury, Cuter should be in good form on Sunday. If he can post another big game against a poor pass defense, the Bears have a strong shot at winning another ballgame.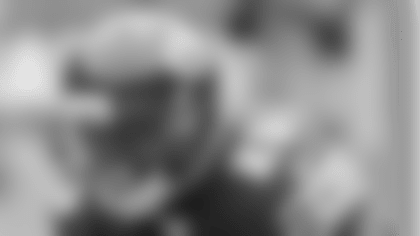 Defense: Safety Jonathan Anderson
Last Oct. 11, Harold Jones-Quartey had seven tackles and two pass breakups as the University of Findlay topped Walsh University 47-7 in front of 827 people at Findlay's Donnell Stadium. Exactly one year later, Jones-Quartey could make his first-ever NFL start, in front of more than 76,000 screaming fans when the Bears travel to Arrowhead Stadium to face the Kansas City Chiefs.
Replacing the injured Antrel Rolle, Jones-Quartey will have to be a factor both against the run and in pass coverage for Chicago. The Chiefs have one of the NFL's best running backs in Jamaal Charles, and the undrafted rookie may have to come up and stop any big plays. His tougher task may come in pass coverage, however, if he is asked to defend tight end Travis Kelcie, who is averaging 14.0 yards per reception this season. Jones-Quartey will have a lot to handle if in fact he makes his first NFL start.