Larry Mayer and Eli Kaberon of ChicagoBears.com discuss the Bears players they'll be watching on both sides of the ball in Thursday night's home game against the Dallas Cowboys:
Mayer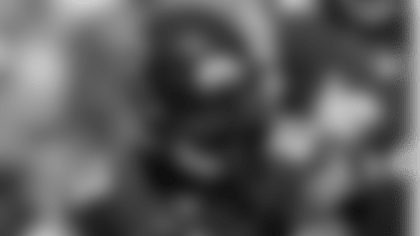 Offense: Kyle Long
After setting a franchise record with an all-time low eight rushing attempts in an ugly Thanksgiving loss to the Lions, the Bears have again vowed to be more balanced on offense and that plan starts with Matt Forte. The Pro Bowl running back ranks eighth in the NFL in rushing with 828 yards and five touchdowns on 201 carries, and he's third in yards from scrimmage with 1,478. Forte rushed for 102 yards on 20 carries and had seven receptions for 73 yards and one touchdown last season in a 45-28 win over the Cowboys at Soldier Field.
"We need to run the ball more than we did [against the Lions]," said coach Marc Trestman. "The opportunity that we have against Dallas is to proceed forward and do a better job of putting balance in our attack, which opens up a lot of different things for us and has a residual effect on the defensive line as you move forward in the game."
Forte and the Bears will be facing a Cowboys defense that ranks 22nd in the NFL against the run and allowed 256 yards on the ground in a 33-10 Thanksgiving loss to the Eagles.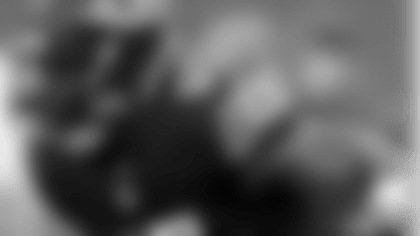 Defense: Jonathan Bostic
With seven-time Pro Bowler Lance Briggs out for the rest of the season with a groin injury, second-year pro Jonathan Bostic moves into the weakside linebacker position on a full-time basis. After filling different roles with the Bears, staying in one spot should help Bostic's development.
"There is benefit to a guy being able to play one position and be good at it," said defensive coordinator Mel Tucker.
The Bears will need Bostic to be stout against the run Thursday night when the Bears face the NFL's leading rusher in DeMarco Murray. The Cowboys running back has rushed for a career-high 1,427 yards and eight touchdowns on 288 carries. Bostic is also expected to remain in the game in nickel situations alongside fellow linebacker Christian Jones, an undrafted rookie.
"He plays hard," said coach Marc Trestman. "He plays fast. He's continued to get better. He's making calls. He's doing the things. He's just got to continue to grow and, like a lot of our young guys, just get better. But he's becoming very productive in there."
---
Kaberon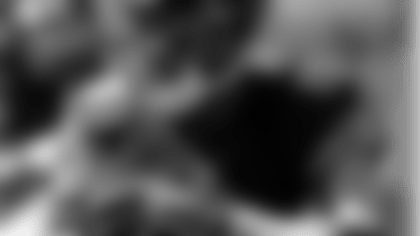 Offense: Brandon Marshall
Wide receiver Brandon Marshall is a firm believer in the idea of speaking positivity into existence. Still, the receiver couldn't help but offer a cold dish of reality this week, when asked why the Bears offense was struggling. Chicago has yet to score more than 28 points in a game this season, and a week ago in Detroit, the team failed to find the end zone after the first quarter.
"It's just tough right now for us to be in the position we're in right now: maybe or maybe not playing for something. I don't know," Marshall said. "The season's almost over. We're just not very good right now. We've just got to continue to work."
A big game from the receiver himself could help jump-start the attack. Against the Lions, Marshall had just six receptions, with none going for more than 12 yards. As he faces a Cowboys pass defense that ranks 26th in the NFL in yards allowed per play, there should be mismatches to exploit. When the Bears faced Dallas a year ago, Marshall had six receptions for 100 yards.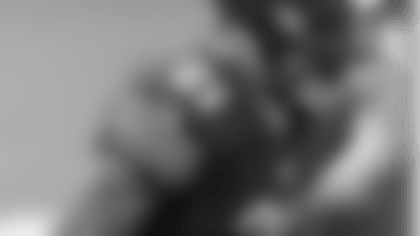 Defense: Ryan Mundy
The Cowboys offense features one of the NFL's top running backs in DeMarco Murray, but he is far from the only threat in the Dallas attack. There's also a dynamic passing attack, led by quarterback Tony Romo, wide receiver Dez Bryant and tight end Jason Witten. To slow it down, the Bears will need strong performances from several of their key defenders.
One of those players is safety Ryan Mundy, who will likely have the task of keeping up with Witten on passing downs while being an extra body in the box to stop Murray on run plays. Mundy leads the Bears with 72 tackles and has experience defending tight ends. He will need to be in the right place at the right time, as play-action passes are a key staple of the Dallas attack.
With fellow safety Chris Conte listed as questionable because of an eye injury, Mundy may be teamed with rookie Brock Vereen in the secondary, putting even more pressure on the veteran. If he can force a turnover, it would be a good sign; The Bears are 3-0 this season in games in which Mundy records an interception.