Larry Mayer and Eli Kaberon of ChicagoBears.com discuss the Bears players they'll be watching on both sides of the ball in Sunday's home game against the Miami Dolphins:
Mayer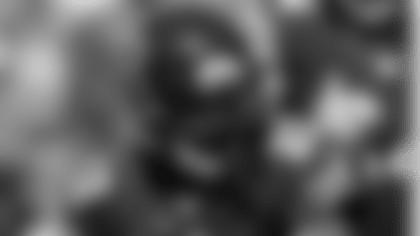 Offense: Kyle Long
The Bears no doubt will continue to lean on versatile running back Matt Forte, who is in the midst of another ultra-productive season. Forte entered Week 7 leading the NFL with 46 receptions and ranked second in yards from scrimmage (775) and seventh in rushing yards (399).
"I wouldn't trade him for anybody," said quarterback Jay Cutler. "Numbers-wise, I don't know where he's at; I don't follow that as closely. I just know that every single day he comes to work, he does the right thing on and off the field and he's the most consistent guy we've got out there. He's durable, he knows exactly what he has to do and he's in the right place every time."
Forte has compiled more than 150 yards from scrimmage in each of his last three games. In 92 career games, he has now gained over 7,000 yards rushing and 3,000 yards receiving, tied with Marshall Faulk as the second player in NFL history behind Thurman Thomas to reach those marks.
Forte has gained more than 75 yards rushing and receiving in two games this season, becoming the first Bears player to accomplish that feat in multiple contests since Hall of Famer Walter Payton in 1983.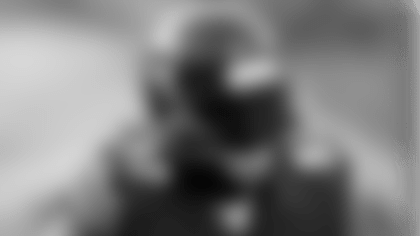 Defense: Willie Young
After tying for last in the NFL with 31 sacks last season, the Bears are tied for seventh with 15. The improvement is due in part to the emergence of free-agent acquisition Willie Young, a defensive end who leads the league with a career-high seven sacks through six games.
"He is very coachable," said defensive coordinator Mel Tucker. "He plays with a high motor and he's very passionate about the game. He is an excellent teammate and he is just a fun guy to be around and he plays the game the way the game is meant to be played."
Young helped the Bears close out last Sunday's 27-13 win over the Falcons with two fourth-quarter sacks of Matt Ryan. This weekend the five-year veteran will try to help the Bears generate pressure on Dolphins quarterback Ryan Tannehill, who has completed 60.8 percent of his passes for 1,146 yards with eight touchdowns, five interceptions and an 81.5 passer rating.
---
Kaberon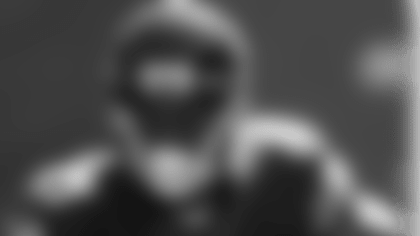 Offense: Alshon Jeffery
Coming off his most productive game of the season, receiver Alshon Jeffery should once again be a focal point in the Bears' offense. Against Atlanta in Week 6, he was targeted seven times and finished with five receptions for 136 yards, including a 74-yard bomb.
The Dolphins have two aggressive cornerbacks in Cortland Finnegan and Brent Grimes, but they each lack one thing the Chicago receivers have: size. Both Miami defenders stand just 5-10, compared to Jeffery's 6-3 frame. Look for more long throws from Jay Cutler to Jeffery and 6-4 Brandon Marshall as the Bears try to utilize their major height advantage.
"They're undersized guys as it would relate to our guys, but what they are is very skilled, they read the quarterback," coach Marc Trestman said of the Dolphins corners.
Chicago's wideouts are skilled, too, and if Cutler can get them the ball, the receivers should be able to do some damage. Along with downfield routes, Jeffery has also been well utilized this season on screen passes, another element of the offense that could be effective against an undersized defense.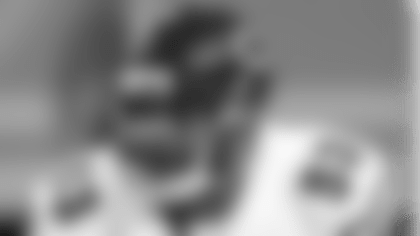 Defense: Darryl Sharpton
Heading into the Dolphins game, it is still unclear who the Bears' trio of starting linebackers will be. Injuries have decimated the position, though it appears some players may be returning to the lineup. As of Friday, the starters against Miami had not been announced, as multiple linebackers are considered game time decisions.
Regardless of who is available, middle linebacker Darryl Sharpton seemingly earned another chance to see the field after his performance a week ago. In Atlanta, Sharpton manned his position well, finishing with five tackles and a pass deflection. A rugged player who attacks the ball hard, Sharpton was an intimidating presence versus the run and a speedy player who defended the pass well, too.
Facing a Miami offense that relies on a zone-read rushing attack and the strong arm of quarterback Ryan Tannehill, the Bears will need to be sound defensively. The linebackers will not only need to stop running back Lamar Miller, who is off to a terrific start this season, but also the short passes from Tannehill to the Miami receivers. Sharpton and whoever is playing alongside him will need to limit the big gains by playing the sound, smart defensive football they showed a week ago.