Larry Mayer and Eli Kaberon of ChicagoBears.com discuss the Bears players they'll be watching on both sides of the ball in Monday night's home opener against the Philadelphia Eagles:
Mayer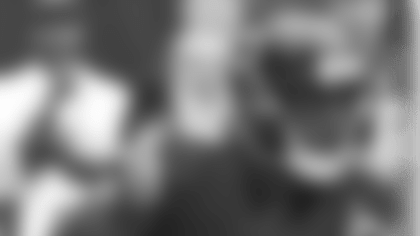 Offense: Receiver Eddie Royal
A healthy Royal gives a young Bears team a dependable veteran to rely on, as he proved in last Sunday's season opener with an impressive 19-yard touchdown reception and 31-yard punt return against the Texans. With opposing defenses focused on containing big-play receiver Alshon Jeffery, Royal figures to often face single coverage. His ability to get open, especially on third down, will be key for the Bears offense moving forward.
"Eddie can play outside, he can play inside," said quarterback Jay Cutler, who first teamed with Royal with the Broncos in 2008. "He's a savvy vet. I'm comfortable with him. I think he is one of the best route runners on the outside in the league and he's a smart football player."
The rapport that Royal developed with Cutler in Denver has carried over to Chicago and shouldn't be underestimated given the importance of trust between a quarterback and receiver.

Defense: Outside linebacker Willie Young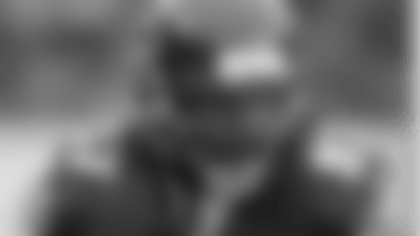 Facing an Eagles offense led by promising rookie quarterback Carson Wentz, the Bears need Young to make a bigger impact than he did in last Sunday's season opener when he recorded just one tackle and one quarterback pressure.
"Willie is capable of better and we need him to be better," said defensive coordinator Vic Fangio.
Young, who signed a two-year contract extension early in training camp, registered a career-high and team-leading 10 sacks in his first season with the Bears in 2014. Last year he successfully transitioned from defensive end to outside linebacker in the team's new 3-4 defense, leading the Bears with 12 tackles-for-loss, ranking second with 6.5 sacks and recording his first career interception.
Wentz passed for 278 yards and two touchdowns in his first NFL game last Sunday, leading the Eagles to a 29-10 win over the Cleveland Browns.

---
Kaberon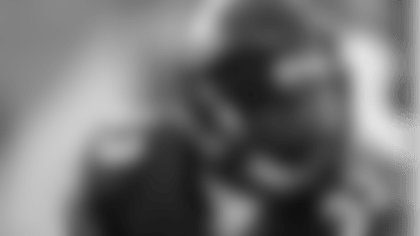 Offense: Running back Jeremy Langford
There was no running back committee in the season opener. Instead, starter Jeremy Langford received the great majority of the work. He was on the field for all but two of the Bears' 56 offensive snaps versus Houston, including 21 where he touched the ball (19 rushing attempts and two receptions) and one that resulted in a 1-yard touchdown run for the back. Langford is a talented runner and receiver out of the backfield, and against the Eagles on Monday, he will once again be asked to serve as the engine of Chicago's offensive machine.
Philadelphia's run defense struggled in its opener, allowing Cleveland to gain 120 yards on the ground and average 5.7 yards per rush. The Bears have a new offensive line that is still working to play in sync, but if they can find their rhythm, Langford should have some room to run. Langford is the type of back that improves as the game progresses, so if the Bears have early success running the ball against the Eagles, look for the offense to rely on him down the stretch as well.

Defense: Inside linebacker Danny Trevathan
Eagles rookie quarterback Carson Wentz is making his first career road start on Monday. In that type of setting, with a sellout crowd behind them, the Bears' M.O. on defense will likely be to try to pressure and confuse the young signal-caller. That all starts with hard-hitting inside linebacker Danny Trevathan, who helps set the tone for the unit.
Trevathan had 11 tackles, including a sack, in his Chicago debut during Week 1. Facing Wentz and the Philly offense, the linebacker will be asked to not only cause havoc for the rookie but also the Eagles' strong rushing attack. Philadelphia can mix it up with a variety of different playmakers, including the always-elusive Darren Sproles. Trevathan will need to make sure he and his teammates are aligned correctly in order to stop the Philadelphia offense and bring the type of pressure Chicago needs.