Larry Mayer and Eli Kaberon of ChicagoBears.com discuss the Bears players they'll be watching on both sides of the ball in Sunday's home game against the Jacksonville Jaguars:
Mayer
Offense: Running back Jordan Howard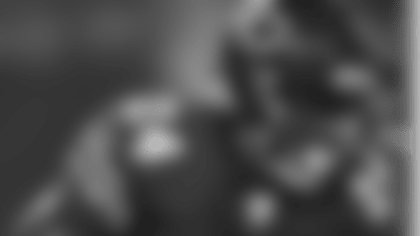 The rookie fifth-round draft pick has given the Bears offense a huge boost the last two weeks, rushing for 111 and 118 yards in his first two NFL starts against the Lions and Colts. Running behind an improved line, Howard has helped bring balance to an offense that has amassed 930 total yards and 48 first downs in its last two contests.
Since replacing an injured Jeremy Langford, Howard has displayed excellent vision, patience and strength, rarely getting tackled by the first defender who hits him. He has also excelled as a receiver out of the backfield, turning a short dump-off throw from Brian Hoyer into a 21-yard touchdown last Sunday that gave the Bears a 23-19 lead in an eventual 29-23 loss to the Colts.
Despite having only 12 carries in the first three games of the season, Howard ranks 15th in the NFL in rushing with 296 yards on 51 attempts. He's second among rookies behind only the Cowboys' Ezekiel Elliott, who leads the NFL in rushing with 546 yards on 109 carries.

Defense: Cornerback Bryce Callahan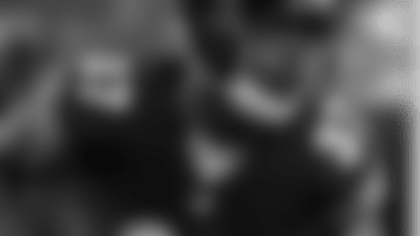 The second-year pro has impressed coaches while starting the last two weeks, recording five tackles against the Lions and six tackles and one pass breakup versus the Colts before exiting last Sunday's game with a hamstring injury. Indianapolis picked on Callahan's replacement, beating Jacoby Glenn for a 35-yard game-winning touchdown pass from Andrew Luck to T.Y. Hilton.
Callahan practiced on a limited basis Friday for the second straight day after sitting out Wednesday and is listed as questionable on the injury report for Sunday's game against the Jaguars. The Bears hope that Callahan will be able to play given his recent performances and their lack of experienced depth behind veteran cornerback Tracy Porter.
Since joining the Bears has an undrafted free agent from Rice in 2015, Callahan has earned key roles as the primary nickel back last season and a starting cornerback this year. Said coach John Fox: "He's got good quickness. He's got good cover savvy. He's got a good vertical jump for a shorter guy. He's one of those young players that we're developing and you see development every time he's out there."

---
Kaberon
Offense: Right guard Kyle Long
The Bears offensive line has done a phenomenal job in recent weeks of protecting the quarterback. After allowing eight sacks during the first two weeks of the season, the Bears have only seen their quarterback taken down a total of three times in the past three games. Versus the Colts last Sunday, quarterback Brian Hoyer wasn't sacked once, a major reason for his 397-yard passing performance.
Versus the Jaguars, the offensive line will again need to keep the backfield clean for Hoyer to throw. Right guard Kyle Long will have a major responsibility, as he may be matched up against Jacksonville defensive tackle Malik Jackson, one of the league's premier interior pass rushers.
Long said this week that Jackson stands apart from his peers because of the defender's phenomenal length and strength, allowing him to fight past blockers and cause havoc. If Long and his fellow linemen can keep the pocket clean and not allow Jackson to create problems, the Bears offense has a great chance of moving the ball well once again.

Defense: Cornerback Tracy Porter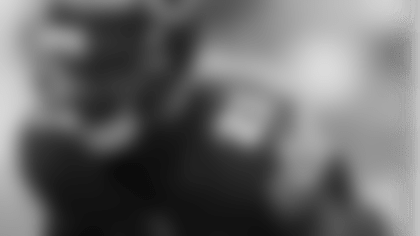 The numbers for the Jaguars offense thus far this season aren't pretty, as they rank in the bottom third of the NFL in both rushing yards per play, passing yards per play and average time of possession. However, the numbers don't tell the whole story. Despite the poor play through four games, Jacksonville still has some terrific offensive players, ones the Bears defense can't allow to break out when the teams meet Sunday at Soldier Field.
Wide receiver Allen Robinson is the key player in the Jaguars offense, so it will be up to cornerback Tracy Porter to ensure he is kept in check. Robinson is the clear-cut top target in the Jacksonville passing game, leading the team in targets, catches and yards, so look for Porter to be tested often. The veteran corner rarely left the field in Week 5, playing on 97 percent of Chicago's defensive snaps. If Chicago is going to keep the Jaguars from breaking out, Porter will need to keep Robinson in his sights.