Larry Mayer and Eli Kaberon of ChicagoBears.com discuss the Bears players they'll be watching on both sides of the ball in Thursday's Thanksgiving road game against the Detroit Lions:
Mayer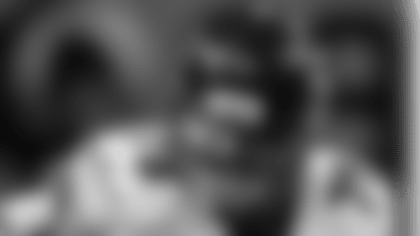 Offense: Kyle Long
In what promises to be one of the game's most intriguing match-ups, Bears right guard Kyle Long will battle Lions defensive tackle Ndamukong Suh, a violent and disruptive 6-4, 305-pound force against the run and the pass. Asked what part of Long's skill set he'll have to employ to contain Suh, Bears coach Marc Trestman said: "Everything: His size, his strength, his athleticism, his physicality, his mental toughness. It all comes into play when you play a player at that level."
"We've talked about it; he's excited," Trestman said. "He wants to play against people that can bring out the best in him and he'll have that opportunity."
Offensive coordinator Aaron Kromer knows that Suh presents a unique challenge, saying: "What's so disruptive is that he's a good athlete and he's extremely powerful and he's got strong hands, so when he gets his hands on you he extends his arms and he'll shed you from his block. You think you have him stopped and then the next second he's throwing you aside."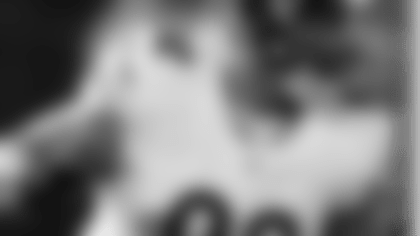 Defense: Stephen Paea
Finally staying healthy has enabled Stephen Paea to emerge as the player the Bears envisioned when they selected him in the second round of the 2011 draft. In last Sunday's 21-13 win over the Buccaneers, Paea recorded two sacks for the first time in his four-year NFL career and helped stop quarterback Josh McCown for no gain on a crucial fourth-and-one quarterback sneak.
"He was very productive in the game and I think he's been pretty consistent all year," said defensive coordinator Mel Tucker. "He's worked extremely hard. He's stayed healthy. Those are things he's done to make himself a better player."
Paea has registered a career-high six sacks this season, the third most among NFL defensive tackles. He will be matched up Thursday against Lions center Dominic Raiola, a cagey 14-year veteran who played on the same offensive line in high school in Hawaii as longtime Bears center Olin Kreutz.
---
Kaberon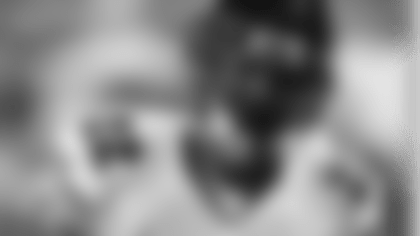 Offense: Kyle Long
In the second half of last Sunday's victory over Tampa Bay, the Bears moved to a ball-control offense, calling 19 run plays compared to nine passes. The strategy worked, as the offense took advantage of the turnovers forced by the defense to score 21 points in the third quarter en route to the team's second straight victory.
Facing a Lions defense that is similar in scheme to the one the Buccaneers run, expect a similar offensive strategy. That should mean a heavy dose of Matt Forte, who scored two of Chicago's three touchdowns in last week's win. Forte had 89 rushing yards versus the Buccaneers and also led the Bears with five receptions.
Forte has nine career touchdowns versus the Lions, the most against any team he's faced. Scoring may be a tough challenge this week, as Detroit has the league's top run defense, allowing 70.7 yards per game on the ground. The Bears will need the tough running of Forte to be effective against that unit to open things up for Jay Cutler and the downfield passing attack.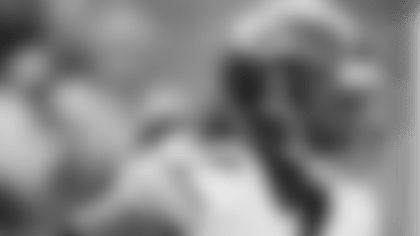 Defense: Willie Young
Defensive end Willie Young has had this game circled on his schedule since the day he signed with the Bears. Young, who was drafted by the Lions and played four seasons in Detroit before signing with the Bears, practiced every day versus Matthew Stafford and the team's offense, but was never able to hit the Lions quarterback.
On Thursday, he gets his chance.
"You practice against this guy all week, day after day when I was in Detroit," Young said. "Obviously the quarterbacks are untouchable. They tell you not to touch the quarterback. You can't touch the quarterback. That's too close. Get away from him. Well, fortunately I don't have to worry about that stuff Thursday. They'll be a lot of flying around, teeing off on guys and guys taking shots. This is a big game for both of us."
Young, who has eight sacks on the season, could really leave his former teammates hurting if he is able to constantly pressure Stafford. The Bears defense was as its best a week ago when it was swarming the quarterback and forcing turnovers, and the unit will look to duplicate that performance against a Lions offense that hasn't scored a touchdown in its past two games.