Larry Mayer and Eli Kaberon of ChicagoBears.com discuss the Bears players they'll be watching on both sides of the ball in Sunday's home game against the Detroit Lions:
Mayer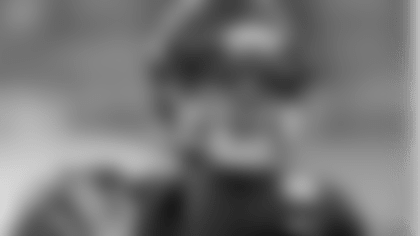 Offense: Jimmy Clausen
With this week's surprise benching of Jay Cutler, backup quarterback Jimmy Clausen will make his first start since 2010 when he went 1-9 as a rookie with the Carolina Panthers. Clausen will face a Lions defense that has allowed the fewest points in the NFL and ranks second in total yards. The unit is led by a fierce front four that features tackle Ndamukong Suh.
"You definitely don't want to hold the ball against these guys," Clausen said. "As you've seen, their front four, they get to the quarterback the best in the league. The biggest thing for us is just taking care of the football, getting the ball out, staying on rhythm and just moving the chains."
It's difficult to know what to expect from Clausen, who hasn't started in four years. "We've seen a lot of what he can do in practice," said coach Marc Trestman. "Certainly, he hasn't played in a game for a while. We realize that, and we'll see. I think you'll have a group of guys that rally around him and that are going to do everything they can do to be at their best for him."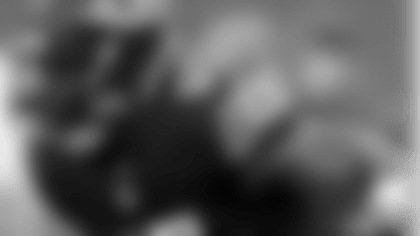 Defense: Jonathan Bostic
With veteran D.J. Williams out for the season with a chest injury, Jonathan Bostic will make his second straight start at middle linebacker. The second-year pro recorded eight tackles in Monday night's loss to the Saints after compiling a career-high 19 stops in a setback to the Cowboys.
"He's been progressing—getting better in some areas—and we feel real good about him," said defensive coordinator Mel Tucker. "He's starting to play faster. We've played him at some different positions and he's handled it and we feel real good about him going into this game."
Bostic will try to help the Bears contain a Lions offense that features quarterback Matt Stafford, receivers Calvin Johnson and Golden Tate, and running backs Joique Bell and Reggie Bush. Stafford passed for 390 yards and two touchdowns as the Lions outscored the Bears 31-3 over the final three quarters of their Thanksgiving Day game in Detroit, turning a 14-3 deficit into a 34-17 victory.
---
Kaberon
Offense: Roberto Garza
The Bears offense has little chance of succeeding, no matter who is playing quarterback, if the offensive line struggles in pass protection and run blocking. There was pressure in the backfield throughout Monday night's loss to the Saints, as New Orleans finished the game with seven sacks. This week, the challenge is even greater for the Chicago front-five facing a Lions defense that is ranked second in the league in yards allowed and has one of the NFL's top defensive lines.
Center Roberto Garza will have his hands full. Not only will he be working with a new quarterback in Jimmy Clausen, but he will be leading a line that will have to handle Ndamukong Suh and the rest of a physical front. The Lions racked up three sacks when the teams met on November 27, but that was on 51 drop-backs. Expect Garza and the line to do more run-blocking in this game to take pressure off the new signal-caller and reduce opportunities for the Lions' front to cause havoc.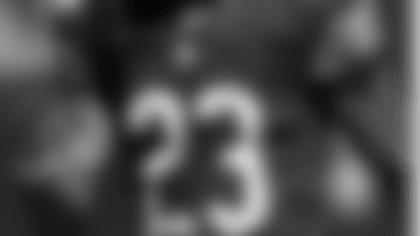 Defense: Kyle Fuller
Kyle Fuller's first meeting with Calvin Johnson didn't go so well as the Lions All-Pro wide receiver finished the Thanksgiving game with 11 receptions for 146 yards and two touchdowns. Not all of that was against Fuller, but the rookie was assigned to cover Johnson for a majority of the contest. This Sunday, Fuller likely will take that task again, hoping the education he received three weeks ago translates into improved play on the field.
"It's going to take all of us to slow him down, it's not just going to be up to Kyle," said defensive coordinator Mel Tucker. "[Fuller] gains experience every day in practice and in the games, so just because he's gone against [Johnson] before doesn't mean he's going to shut him down or anything like that. But it is helpful."
Fuller hasn't had an interception since Week 3, so this week would be a good time to end his drought. Chicago's defense recorded three interceptions during its two-game win streak in mid-November against Minnesota and Tampa Bay, but hasn't grabbed a pick in the last three games, all of which have been losses.