Larry Mayer and Eli Kaberon of ChicagoBears.com discuss the Bears players they'll be watching on both sides of the ball in Thursday night's road game against the Green Bay Packers:
Mayer
Offense: Quarterback Brian Hoyer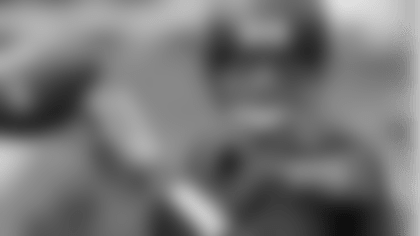 Hoyer has put up monster numbers in place of the injured Jay Cutler, becoming the first quarterback in Bears history to pass for at least 300 yards in four straight games. Making that feat even more impressive is that Hoyer hasn't thrown an interception during that stretch and his 189 pass attempts this year are the most by any quarterback without being picked off.
While those numbers are impressive, the Bears are just 1-3 in Hoyer's four starts and have scored more than 17 points in only one of those games, a 29-23 loss to the Colts. The Bears generated touchdowns on just 2 of 7 red-zone drives in their last two games and must do a better job of executing inside their opponent's 20-yard line.
That task will begin Thursday night with Hoyer, who will face a depleted Packers secondary a week after Green Bay was booed at Lambeau Field during a 30-17 loss to the Cowboys. Hoyer and the Bears will need to get the ball in the end zone to have a chance to beat Aaron Rodgers and a Packers offense that is more than capable of rebounding from recent struggles.

Defense: Outside linebacker Willie Young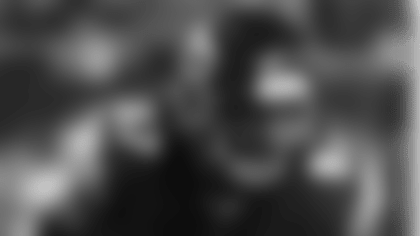 Young has displayed elite pass rush ability the past two weeks, recording three sacks against the Colts and two versus the Jaguars., The veteran will need to continue to win his one-on-one battles Thursday night in Green Bay and generate pressure on Rodgers, who excels at eluding defenders and keeping plays alive outside the pocket.
Unfortunately for the Bears, Young has been their lone pass rush threat. Rookie outside linebacker Leonard Floyd has been sidelined with a calf injury, while veteran outside linebacker Pernell McPhee missed the first six games of the season while on the physically unable to perform list. McPhee returned to practice last Friday and may make his season debut in Green Bay, but it's unclear how much he might play or how effective he would be.
Either way, Young's performance will be key as the Bears try to beat Rodgers in back-to-back games for the first time since he replaced Brett Favre as Packers quarterback in 2008.

---
Kaberon
Offense: Receiver Alshon Jeffery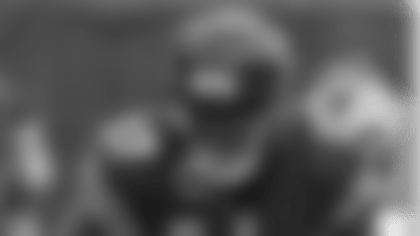 Bears quarterbacks have thrown seven touchdown passes this season, and not a single one has gone to Jeffery. Versus the Packers on Thursday night, that could change. Jeffery was targeted 13 times last Sunday against Jacksonville, his highest total of the season. While none of those passes resulted in six points, Jeffery being the focal member of the passing game could eventually lead to touchdowns. The receiver is averaging 16.8 yards per catch, with the size and speed to cause problems for opposing defenses.
Making this an even better matchup for Jeffery is the rough shape the Green Bay secondary is currently in. Veteran cornerback Sam Shields was put on injured reserve earlier this week and two other Packers corners, Damarious Randall and Quinten Rollins, are dealing with groin injuries. The Packers allow 7.71 yards per pass play, which ranks in the bottom third of the NFL. Given Green Bay has one of the league's toughest defenses, the Bears' best strategy for moving the ball Thursday night may be through the air. That should benefit Jeffery, who will be a central part of the offense early and often.

Defense: Inside linebacker Danny Trevathan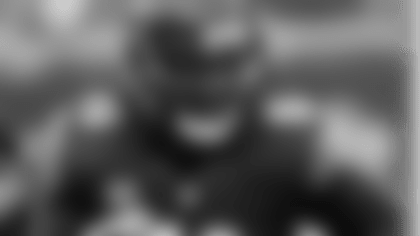 Trevathan missed two games earlier in the season because of a thumb injury which required surgery. But since returning in Week 5 versus Indianapolis, Trevathan has been playing his way back into shape. Last week, in the Bears' loss to Jacksonville, the linebacker played on 78 percent of the defensive snaps, finishing with four tackles and one pass defensed. As he gets into better shape, Trevathan's playing time should increase, along with his productivity.
Facing the Packers, Trevathan will have to be a force up the middle against both the run and the pass. Green Bay quarterback Aaron Rodgers is one of the NFL's best at finding mismatches and taking advantage, so Trevathan will need to ensure that he and his defensive teammates are lined up correctly. Rodgers has the ability to move and make plays out of the pocket, so keeping a close eye on him will be vital. In the run game, Trevathan has shown his skills as an impact tackler, a major key in Chicago's play to make the Green Bay offense one-dimensional.