Larry Mayer and Eli Kaberon of ChicagoBears.com discuss the Bears players they'll be watching on both sides of the ball in Sunday's home game against the Miami Dolphins:
Mayer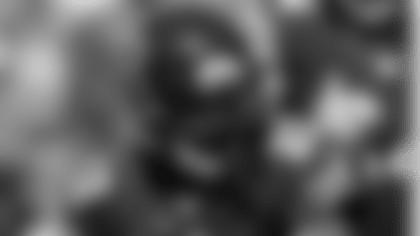 Offense: Kyle Long
Pro Bowl running back Matt Forte figures to be more involved in the offense Sunday than he was in last weekend's loss to the Dolphins when he had only two rushing attempts in the first half.
"When you can have a good balance of run and pass, it makes the defensive backs and linebackers play honestly," said offensive coordinator Aaron Kromer. "They can't just cover all day and they can't just go into pass-rush mode. Every offense's goal is to have balance, which we could've done a little bit differently last week. We learned from that and are moving on."
Forte leads the NFL with 52 receptions and ranks fifth in rushing with 448 yards, even though he has had more than 17 carries in only one game this season. On Sunday, he'll face a Patriots defense that ranks first in the NFL against the pass and 24th versus the run.
"They've got a great runner and one of the best backs in the league, maybe the best back in the league," Patriots coach Bill Belichick said of Forte. "He's certainly been an impressive guy to watch, both in the passing game and in the running game."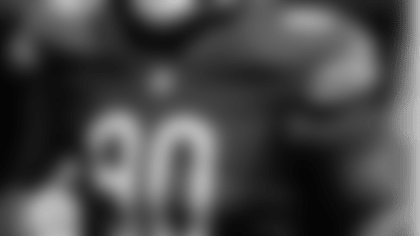 Defense: Jeremiah Ratliff
Last Sunday Ratliff recorded a career-high 3.5 sacks in the Bears' loss to the Dolphins. "He was just relentless," said defensive coordinator Mel Tucker. "He's just very impressive. He plays very, very hard and he's very strong in the run game and also in the pass game."
Brady has completed 61.4 percent of his passes this season for 1,705 yards with 13 touchdowns, two interceptions and a 96.3 passer rating. He has been sacked 13 times in seven games.
Asked how to contain the star quarterback, Ratliff said: "Just play sound defense. He's like another coach on the field. He can make the proper adjustments himself and have all of his guys in the right place, and the O-line does a good job of working together, so our hands are full this week."
---
Kaberon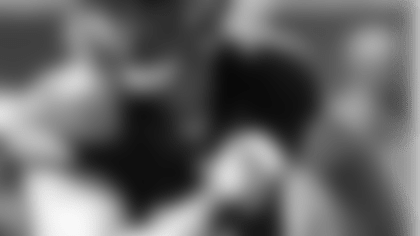 Offense: Kyle Long
Number 75, meet number 75. Bears right guard Kyle Long has the unfortunate task this week of trying to block one of the biggest and best defensive players in the NFL, Patriots nose tackle Vince Wilfork. The veteran defender is a handful for any offensive line, given his size (6-2, 325 pounds) and agility. Wilfork has 24 tackles this season and anchors the New England defensive line.
The Bears need Long to not only protect Jay Cutler, but also be able to create some running room for Matt Forte. Chicago is averaging 3.54 yards on 26 rushes behind the right guard, a solid but not spectacular average. Long is having a strong season following up from his Pro Bowl campaign as a rookie in 2013. His job this week, to contain Wilfork and New England's speedy linebackers, is one of the toughest matchups he will have all season but one's that vital to the offense's overall success.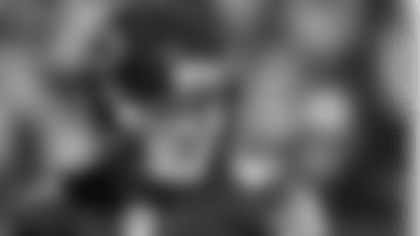 Defense: Chris Conte
On Wednesday, Martellus Bennett called his New England counterpart Rob Gronkowski "the Terminator tight end." On Sunday, it will be up to the Chicago defense to slow down the machine.
Gronkowski presents so many matchup problems because he is big (6-foot-6) and fast. Chicago's defense doesn't have one player who can completely take the tight end out of the game, but its best chance may be safety Chris Conte, who at 6-2 will not be giving up too much size to Gronkowski while also having the legs to run with him.
Conte has played well this season—when he's been on the field. Head and neck injuries have sidelined him though, and a physical matchup with one of the game's top tight ends may be a difficult task for him. Chicago has had trouble defending the position throughout the season—Miami tight end Charles Clay had four catches for 58 yards and a touchdown last week—so Conte locking down Gronkowski would be a great benefit to the defense as a whole.