Larry Mayer and Eli Kaberon of ChicagoBears.com discuss the Bears players they'll be watching on both sides of the ball in Sunday's away game against the Minnesota Vikings:
Mayer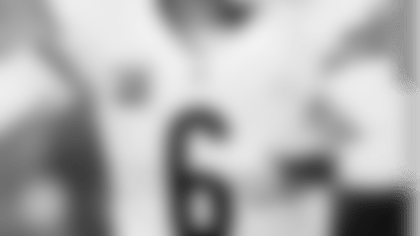 Offense: Jay Cutler
After getting benched for the first time in his career, quarterback Jay Cutler never imagined that he'd be starting Sunday's season finale in Minnesota. But in a season where the Bears have learned to expect the unexpected, that's exactly what has transpired. Cutler will in fact start the game after Jimmy Clausen was ruled out with a concussion he sustained in last Sunday's loss to the Lions.
It's not like Cutler will have to shake off any rust. "You play so many games and you sit out one, it was more of a bye week," he said. The Bears quarterback admitted that it would be hard for both teams to get fired up for a game that will determine who finishes third and fourth in the NFC North. Said Cutler: "The situation that both teams are in, it's going to be cold, we've got to go away. But I know on Sunday the guys in the huddle, we'll find a way to rally."
Cutler needs two touchdown passes and 198 yards passing to break Erik Kramer's single-season Bears records of 29 TD passes and 3,838 yards.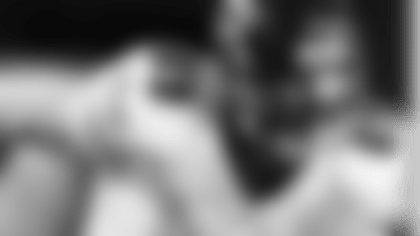 Defense: Jared Allen
After playing the previous six seasons for the Vikings, veteran defensive end Jared Allen returns to play his first game in Minnesota Sunday at TCF Bank Stadium.
"It's another game, but it's always exciting to go back and play against the team you came from," Allen said. "It's not playing in the dome, so It's not like there are memories there. It'll always be fun to go back and play those guys and play back in the city for the first time in front of those fans. I wouldn't call it extra juice. It's another game, but it's always fun."
The Vikings are playing at the University of Minnesota's TCF Bank Stadium this year and next year while a new stadium is built. They last played at the Bears at TCF Bank Stadium in 2010 after the Metrodome's roof had collapsed under heavy snow. The Bears won that contest 40-14 to clinch the NFC North championship.
When asked to recall his memories of that game, Allen said: "We got beat and it sucked. It was frozen, but those games are cool."
---
Kaberon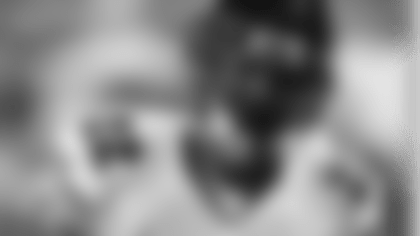 Offense: Kyle Long
Running back Matt Forte is on the brink of a few personal and league milestones. With 13 rushing yards, he will exceed 1,000 for the fifth time in his career. If Forte catches six passes, he will hit 100 receptions in a season for the first time. Gaining both those accomplishments will make Forte just the second player in league history to have 1,000 rushing yards and 100 catches in a season, along with LaDainian Tomlinson. And with eight catches, he will set the NFL record for receptions by a running back, which is currently held by Arizona's Larry Centers, who had 101 in 1995.
"It's important, but not the most important thing to me," Forte said of the accomplishments. "I'm not going to go out looking to get eight catches. I'm really just going out there to run the ball, catch the ball, block, and do what I've got to do for us to be successful on offense and help us win the game."
When the Bears faced the Vikings earlier this season, Forte finished with 117 rushing yards, along with 58 receiving yards on six receptions. Wide receiver Brandon Marshall was a key part of the offense that day, but with his presence no longer in the Chicago lineup, the running back should see plenty of work. That should be enough to increase Forte's workload, and potentially, help him reach the aforementioned accomplishments.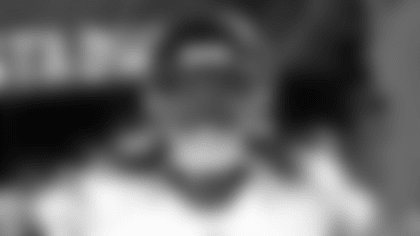 Defense: David Bass
Willie Young's season-ending Achilles' tear creates an opportunity at defensive end for David Bass, who is expected to make his first start of the season. Bass had a sack a week ago against the Lions, and had another hit on quarterback Matthew Stafford in the game. The second-year pro has shown a nice burst off the edge in recent weeks, and his playing time was starting to rise even before Young was sidelined with the injury.
There should be plenty of opportunities to cause havoc against Minnesota, which has struggled in pass protection this season. Vikings quarterbacks have been sacked on 9.76 percent of their drop backs, which ranks 28th in the league. Rookie quarterback Teddy Bridgewater has played well of late, though he is still being sacked a lot, including 14 over his last four games.
Bass only played five snaps in the first meeting against the Vikings and had just one tackle on the afternoon. Given his increase in playing time and the struggles of the Minnesota offensive line, his production could skyrocket in the season finale.