Larry Mayer and Eli Kaberon of ChicagoBears.com discuss the Bears players they'll be watching on both sides of the ball in Sunday's road game against the Minnesota Vikings:
Mayer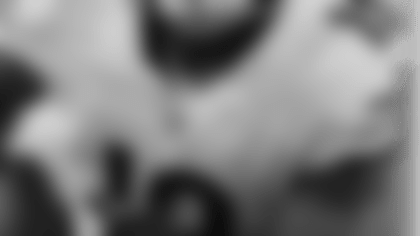 Offense: Receiver Eddie Royal
Returning to action last week against the Redskins after missing the previous five games with a knee injury, Eddie Royal played 53 of 59 snaps but was targeted just twice, catching only one pass for 15 yards. Facing a Vikings defense that figures to pay a lot of attention to fellow receiver Alshon Jeffery, a healthy Royal could see more passes thrown in his direction Sunday in Minnesota.
"He's definitely better this week," said quarterback Jay Cutler "You can definitely see his burst is back, getting in and out of cuts. We want to try to incorporate him a little more. He blocked really well for us last week, but we want to try and get him some more balls and get him going."
Royal has missed a total of six games this season while fighting through hip, ankle and knee injuries, limiting his production to 26 receptions for 171 yards and one touchdown.

Defense: Inside linebacker Shea McClellin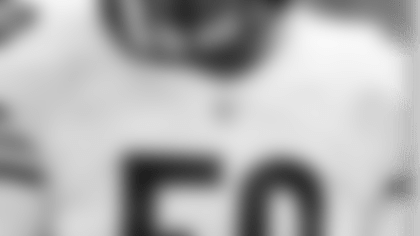 The Bears need Shea McClellin to perform better than he did last weekend against the Redskins when he missed multiple tackles and was part of a defense that collectively failed to contain tight end Jordan Reed.
"He didn't play as well as he had been playing up to this point," defensive coordinator Vic Fangio said of McClellin, "He kind of was off kilter a little bit. He's still nicked up a little bit (from a knee injury that forced him to miss three midseason games), but I don't think he would use that as an excuse."
McClellin and the rest of the defense will be challenged by Vikings star running back Adrian Peterson, who leads the NFL in rushing with 1,251 yards and nine touchdowns on a league-high 268 carries. Peterson ran for 103 yards on 20 carries in Minnesota's 23-20 win over the Bears Nov. 1 at Soldier Field.

---
Kaberon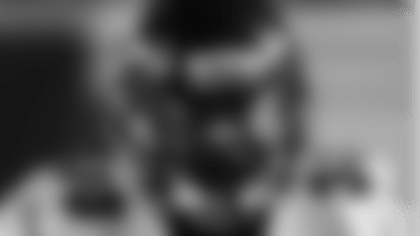 Offense: Running back Jeremy Langford
Rookies tend to hit a wall down the stretch of their first seasons, but that has not been the case for Jeremy Langford in 2015. After having 15 total carries over the first six weeks of the season, Langford has had double-digit rushing attempts in each of the past seven games for the Bears. In those seven games—where he's run 98 times for 360 yards—Langford has proven to be a physical back who can break tackles and accelerate in the open field.
He can also catch, averaging nearly 13 yards per reception as a rookie. When Chicago faced Minnesota in Week 8, Langford was held without a reception and he had a key drop at the end of the game. Facing a Vikings defense that is average against the pass, Langford needs to be a contributor out of the backfield both as a runner and receiver to spark the Bears attack.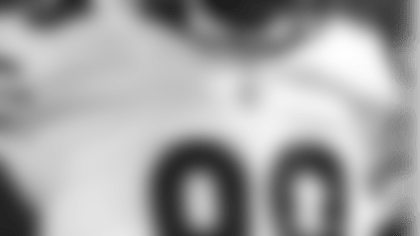 Defense: Outside linebacker Lamarr Houston
Priority No. 1 when facing the Vikings is always to slow down running back Adrian Peterson. The NFL's leading rusher had 103 yards against the Bears when the teams faced off earlier in the season, but didn't have a single run longer than 12 yards. A physical Chicago front seven left him bottled up, and that will be the task again on Sunday.
Outside linebacker Lamarr Houston has been strong rushing the passer of late, but he also can be a force against the run. A tough runner like Peterson likes to run up the middle before breaking it to the outside. Houston will need to contain the edge and not let the running back get loose. He can also harass Minnesota quarterback Teddy Bridgewater, as Houston looks to add to his team-high six sacks on the year.