Larry Mayer and Eli Kaberon of ChicagoBears.com discuss the Bears players they'll be watching on both sides of the ball in Monday night's home game against the Minnesota Vikings:
Mayer
Offense: Quarterback Jay Cutler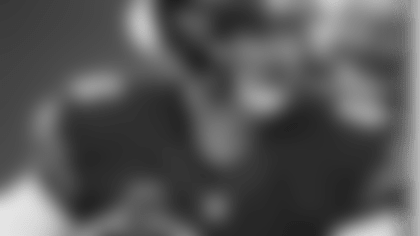 After missing five games with a sprained right thumb, Cutler returns against a Vikings defense that entered Week 8 ranked first in the NFL in total yards and tied for first in points per game. The Bears hope that Cutler can jump-start an offense that has moved the ball effectively but has struggled scoring points, especially converting red-zone possessions into touchdowns.
The Bears entered Week 8 action tied for 16th in total yards but were last in the league in scoring with an average of 15.9 points per game. Off to their worst seven-game start since they were also 1-6 in 2000, the Bears have produced more than 17 points in just one of their first seven contests.
Cutler was cleared to return last weekend, a few days after replacement Brian Hoyer suffered a broken arm in a loss to the Packers. Hoyer became the first quarterback in franchise history to pass for at least 300 yards in four straight games, but the Bears were only 1-4 in his starts. Cutler likely will take more downfield shots than Hoyer, which could bode well for Alshon Jeffery. Of 39 NFL players who entered Week 8 with at least 367 receiving yards, Jeffery was the only one without a touchdown reception.

Defense: Outside linebacker Leonard Floyd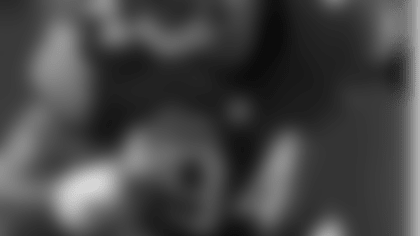 The Bears need their top draft picks to develop and begin to form a core for the future, and rookie first-round choice Leonard Floyd took a positive first step last Thursday night against the Packers. The ninth overall selection in the draft recorded two sacks, one of which he turned into a touchdown by stripping the ball from Aaron Rodgers and recovering it in the end zone.
Floyd will have an opportunity to build on that performance Monday night against a Vikings offense that has lost starting tackles Matt Kalil and Andre Smith to injuries and allowed six sacks last Sunday in a loss to the Eagles. After that game, Minnesota coach Mike Zimmer called the Vikings offensive line "soft" and lamented that "they didn't block anybody."
Floyd has been bothered by multiple injuries as a rookie and needs to show the Bears he can stay healthy and continue to grow. He should benefit from teaming with veteran outside linebacker Pernell McPhee, who is being eased back into the lineup after missing the first six games while recovering from offseason knee surgery. McPhee was limited to 19 snaps in his season debut against the Packers and figures to see more action with each passing week.

---
Kaberon
Offense: Receiver Cameron Meredith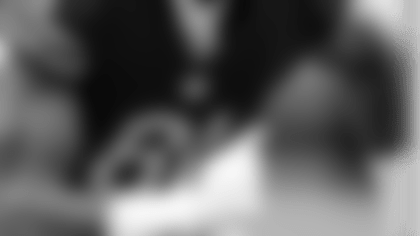 During the first two weeks of the season, quarterback Jay Cutler was under center while Meredith was on the sideline, dressed in street clothes as an inactive. The past five weeks, Cutler has been out with an injured thumb. Meanwhile, Meredith has been a key member of the Chicago offense, averaging 5.4 receptions for 61 yards in those five contests. Versus the Vikings on Monday, both players should finally be on the field at the same time, giving the Bears a chance to see what they can do together this season.
Meredith is a strong route runner, and he'll need that knack for getting open versus a tough Minnesota defense. The Vikings allow just 5.2 passing yards per play, second-fewest in the NFL, and the unit has not allowed a single receiver to gain more than 100 yards on them in a game this year. If given time to throw, Cutler has the arm strength to test the talented Minnesota secondary. With a bevy of other receiving options to focus on, the Vikings may leave Meredith in single coverage. That was the mistake both the Colts and Jaguars made, and Meredith had more than 110 receiving yards versus both of those teams. The pairing of the veteran quarterback and young receiver is unproven in 2016, but has the potential for some success versus a tough opponent on Monday.

Defense: Safety Adrian Amos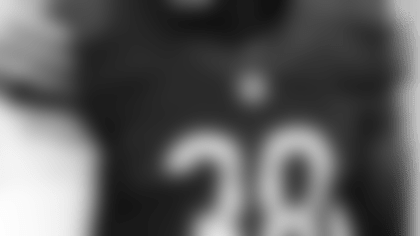 Statistically, the Vikings offense isn't especially spectacular. Minnesota ranks near the bottom of the NFL in both rushing and passing efficiency, and is dead last in first downs per game (17.5). Still, the Vikings aren't 5-1 by accident, and a main key for the team has been their ability to protect the ball. The Vikings have just five giveaways (one interception and four fumbles) compared to 11 takeaways by the team's defense (nine interceptions and seven fumble recoveries).
Last weekend against the Eagles, the Vikings lost three fumbles and quarterback Sam Bradford threw his first interception of the season; not surprisingly, Minnesota lost 21-10. Chicago will try to employ that same strategy versus the Vikings, looking to capitalize on miscues and force Bradford and company into errors. Enter Amos, who will be responsible for plays both in the run game and pass defense. If Amos can force a fumble or intercept an errant throw, the Bears can take advantage of the sluggish Minnesota offense that struggles to move the ball on a regular basis.