SAN FRANCISCO — Jason Campbell struggled in his first start of the season, but the veteran quarterback was far from the only Bears player to blame for Monday night's 32-7 loss to the 49ers.
"I was disappointed in all of our performances, starting with myself," said coach Lovie Smith. "Nobody did well, played well. Jason was just a small part of that. So many of us had an opportunity to do something. We're happy to have Jason here. He, like the rest of our football team, didn't have a good night."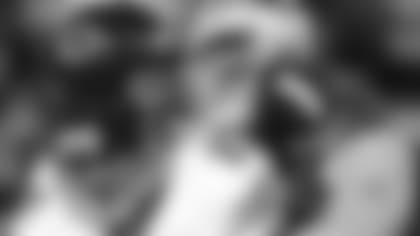 Jason Campbell was sacked six times in Monday night's 32-7 loss to the 49ers.
Replacing the injured Jay Cutler, Campbell completed 14 of 22 passes for 107 yards with one touchdown, two interceptions and a 52.7 passer rating while being sacked six times. After the Bears' first possession of the second half, he had completed only four passes while being sacked four times.

"It was one of the toughest games that I've been involved with in my career," Campbell said. "But at the same time it's a tape that we have to look at, be hard on ourselves and then throw it away and move forward.

"Tonight was probably the worst nightmare. We've just got to find a way. It's one game that we lost. We've got to pick it back up next week and try to get back on the winning side of things. Our goals are still set ahead of us. But we've got to start improving and improving quickly. The games don't get any easier and the teams get tougher."

On the mend: Smith is optimistic that Cutler will be able to play Sunday when the Bears (7-3) host the Vikings (6-4) in a crucial NFC North showdown at Soldier Field.

Cutler, who sustained a concussion late in the first half of last Sunday night's loss to the Texans, did not travel with the team to San Francisco.

"He was feeling a lot better at the end of the week, so it's looking good," Smith said.

Nothing doing: In mustering a season-low 143 total yards, the Bears rushed for 85 yards on 28 carries and allowed six sacks for 49 yards in losses. Matt Forte gained 63 yards on 21 attempts.

"Offensively we couldn't get anything going with the running game and we couldn't protect our quarterback," Smith said.

The Bears coach believes that the offensive line will perform better than it did Monday night.

"It has to," Smith said. "We've won seven games with that offensive line, and that's why. You have to look at the big picture with it. Tonight we didn't play well, so I can't make a case for many of us tonight. But overall we will. We have played better. We've been able to block guys. We've pass protected and of course [been effective] with the run."

Another injury: Rookie receiver Alshon Jeffery returned after missing four games with a hand injury, catching two passes for 15 yards. But the second-round pick exited with a knee injury.

"Alshon Jeffery hurt his knee a little bit," Smith said. "I don't know exactly how bad it is."

Quiet night: Brandon Marshall provided the Bears' lone offensive highlight, leaping over cornerback Chris Culliver to haul in a 13-yard touchdown reception late in the third quarter. But Marshall had only two catches for 21 yards in the game.

"I don't think they did anything out of the ordinary to take him away," Smith said. "It's hard getting the ball to him when you don't have a lot of time. You start with that. He's our primary target, so balls will come his way. But it was just good play on their part."