SEATTLE – It didn't appear that any of the Bears' key battles for backup positions on offense were settled in Friday night's 34-6 preseason loss to the Seahawks at CenturyLink Field.
After Jay Cutler exited at halftime, backup quarterbacks Jordan Palmer and Jimmy Clausen performed equally. Palmer completed 7 of 10 passes for 48 yards and an 80.4 passer rating before Clausen came on to connect on 6 of 9 passes for 36 yards and a 74.3 rating.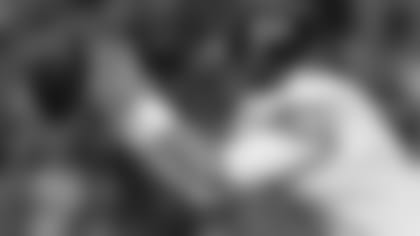 Jordan Palmer completed 7 of 10 passes for 48 yards in Friday night's loss to the Seahawks.
Asked to evaluate the backup quarterbacks immediately after the game, Bears coach Marc Trestman said: "I'm not going to go there now. I think as we move through the week we'll feel better about the evaluation because you really don't know about all the things that go on in games like this. It would be unfair to evaluate them right now."
With the Bears dropping back to pass on 42 of 55 plays, it was difficult for any of the reserve running backs to stand out. Senorise Perry rushed for 15 yards on two carries, Ka'Deem Carey gained 15 yards on four attempts and Shaun Draughn had four yards on four rushes. Carey also caught four passes for 27 yards. Starter Kyle Long rushed for 17 yards on three carries.
Opening the game as the Bears' third receiver, Josh Morgan caught three passes for a team-high 48 yards, including a 23-yarder that was his team's longest play from scrimmage. Santonio Holmes made his Bears debut, hauling in one pass for seven yards.
On special teams, the Bears returned five kickoffs—two by Perry for 27 and 24 yards, two by Darius Reynaud for 21 and 19 yards and one by Micheal Spurlock for 18 yards.
Reynaud was dropped for no gain on the Bears' only punt return, though he drew a 15-yard penalty for unnecessary roughness against the Seahawks' Ricardo Lockette on the play.