In the eighth of a nine-part series, ChicagoBears.com takes an in-depth look at the Bears' defensive backs heading into the 2016 offseason.
The secondary helped the Bears improve by leaps and bounds against the pass in 2015, but the unit still must produce more impact plays moving forward.
The Bears ranked fourth in the NFL in pass defense, a league-best 26-spot improvement after finishing 30th in 2014. But their secondary combined for just four interceptions.
Cornerback Kyle Fuller led the unit with two picks while also recording 56 tackles and 15 pass breakups. The 2014 first-round draft pick from Virginia Tech was the only Bears player with multiple interceptions.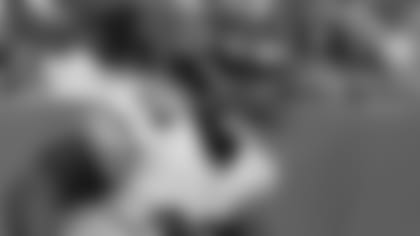 Rookie fifth-round pick Adrian Amos started all 16 games and led the Bears with 108 tackles.


Defensive coordinator Vic Fangio felt that Fuller got better as the season progressed, thanks in large part to working with defensive backs coach Ed Donatell.
"I know Ed's worked hard with him the entire season and I know there was some question early in the season about his confidence," Fangio said late in the season. "But like I said then, you've got to make some plays to get confidence. You can't take a confidence pill or go see a sports psychologist to get confidence. You've got to experience it. He started making some good plays and playing better and feeling better about himself, learning more about what we want to do. It was just a natural progression for him."
Veteran free-agent acquisition Tracy Porter emerged at the other cornerback position, appearing in 13 games with 12 starts and leading the Bears with 22 pass breakups.
Rookie fifth-round pick Adrian Amos provided stability at safety, starting all 16 games and leading the Bears with 108 tackles. The Penn State standout also had one sack and four pass breakups but failed to record an interception, forced fumble or fumble recovery.
Veteran free-agent acquisition Antrel Rolle was limited to just seven games by ankle and knee injuries, compiling 45 tackles. In his previous nine NFL seasons with the Cardinals and Giants, he had missed just one game.
"It was extremely frustrating," Rolle said last month. "With the high ankle sprain and then just trying to bounce back as fast as I did kind of put stress on the knee and it was just an unfortunate situation. It was extremely frustrating, but I kept a positive mindset."
With Rolle injured, unheralded safeties Chris Prosinski and later rookie Harold Jones-Quartey stepped in to help fill the void.
After playing in six games as a reserve with the Bears in 2015, Prosinski made his first start Nov. 22 against the Broncos after Rolle hurt his ankle in practice.
Prosinski missed a tackle on Demaryius Thomas' 48-yard touchdown reception on Denver's first possession, but the Wyoming product rebounded to record six tackles and his first career sack.
In his second start five days later in Green Bay, Prosinski tied for the team lead with nine tackles and produced a key takeaway with his first career forced fumble in a 17-13 win over the Packers.
Jones-Quartey initially replaced the injured Rolle Oct. 4 against the Raiders and then started the next two games in Kansas City and Detroit. But the University of Findlay product lost his job with the No. 1 defense and had to wait nine weeks to get it back.
Jones-Quartey made the most of his second chance, generating two takeaways with a forced fumble and an interception in a Week 16 win in Tampa. The pick came near the goal line on a jump ball pass from Jameis Winston to running back Charles Sims.
"I love the energy that Harold brought and that he brings every day in practice," outside linebacker Sam Acho said late in the season. "You watch this guy practice and he's flying around every single play, flying to the ball, picking the ball off, forcing fumbles, and he does it in the game."
Bears defensive backs slated to become unrestricted free agents next month include cornerbacks Porter and Alan Ball and safeties Prosinski, Sherrod Martin and Ryan Mundy.