In the ninth of a nine-part series, ChicagoBears.com takes an in-depth look at the Bears' special teams heading into the 2016 offseason.*
In 2015, kicker Robbie Gould set Bears all-time records for points scored (1,207), field goals made (276) and field goals made from 50 yards and beyond (23).
Gould converted 33 of 39 field-goal attempts. He made his first 18 tries, missed six of 15 during a midseason slump and then converted his final seven of the season. His 33 field goals were the most in Bears history and tied for second most in the NFL in 2015.
Gould's 49-yard field goal with :02 left gave the Bears a 22-20 win over the Oakland Raiders Oct. 4 at Soldier Field. It was their only home victory of the season.
In December, Gould missed a 36-yard attempt on the final play of regulation that would have given the Bears a 23-20 win over the 49ers in an eventual 26-20 overtime loss. A week later he missed a 50-yard try with 1:40 to play in a 24-21 loss to the Redskins.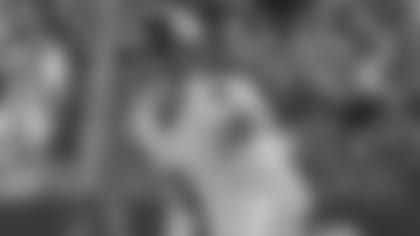 Robbie Gould's 33 field goals were the most in Bears history and tied for second most in the NFL in 2015.


Second-year punter Pat O'Donnell was consistent throughout the season, placing 28 of 70 punts inside the opponents' 20-yard line with just four touchbacks. His 39.7-yard net punting average was second highest in Bears history since 1966 when net punting was first officially recorded.
"Pat's continued to improve," special teams coordinator Jeff Rodgers said late in the season. "I think Pat knows himself a lot better now than he did going into the year. There's all kinds of different things those guys deal with, whether it's the weather, the climate, the wind, kicking indoors, kicking outdoors, kicking from the right hash, punting to the right, punting to the left, from the far field, plus 50.
"There's a lot of different things that we ask those guys to do and I think he realized he's better at some things than others and really the second half of the season, you just kind of emphasize those things. He's still learning. He's still growing. It takes specialists several years to kind of find out who they are and what they do best, and then they kind of take off. So we're excited about Pat moving forward. I'd anticipate him playing better next year than he did this year, and he's had a pretty solid year for us."
Deonte Thompson provided a boost in the return game late in the season, averaging 29.2 yards on 14 kickoff returns with a long of 74 yards. Thompson's 29.2-yard average was second in the NFL among players with at least 10 kickoff returns, trailing only the Vikings' Cordarrelle Patterson's 31.8. The speedster from Florida was signed to the Bears' practice squad Sept. 22 and elevated to the 53-man roster Nov. 10.
"Deonte's giving us a spark there," Rodgers said late in the season. "He's got really good speed. As we evaluated him before we acquired him, that was like the one thing you saw in him was his kickoff return ability.
"You see the speed on tape and he's just done a really good job embracing that role. He's a little bit young at that. He hadn't had a whole lot of game experience, but he's done a good job adjusting some of his return style to what we're trying to get accomplished."
The Bears coverage teams struggled early in the season, allowing kickoff return touchdowns of 108 and 105 yards in back-to-back losses to the Cardinals and Seahawks. But they improved after that, allowing just one kickoff return of 40 yards or more in their final 13 games.