Jerry Rice didn't show much love to the Bears during his Hall of Fame career. But it appears that the former 49ers and Raiders star receiver may actually be a closet Monsters of the Midway fan.
Picking sides for Sunday's Pro Bowl in Hawaii opposite Deion Sanders, Rice drafted Bears running back Matt Forte as well as receivers Brandon Marshall and Alshon Jeffery. Bears guard Kyle Long and cornerback Tim Jennings were both assigned to Sanders' squad.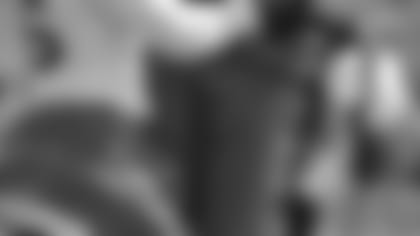 Bears teammates Tim Jennings and Brandon Marshall battle in training camp.
That, of course, could put Jennings in an awkward situation, having to tackle one of his Bears teammates. But that's a result of a new format designed to make the game more fan-friendly.
For the first time, the NFL scrapped the NFC-AFC match-up that existed since 1971. Instead, players were selected without regard to conference in voting by fans, coaches and players. The first-ever Pro Bowl draft was then conducted this week in advance of Sunday's game at Aloha Stadium in Hawaii.
The game itself will also feature several changes. A two-minute warning will be added to the first and third quarters with the ball changing hands after each quarter, increasing the opportunities for quarterbacks to direct two-minute drills.
Beginning at the two-minute mark of every quarter, if the offense does not gain at least one yard, the clock will stop as if the play were an incomplete pass. This rule will make the team with the ball attempt to gain yardage toward the end of each quarter. In addition, the clock will start after incomplete passes except during the final two minutes of each period.