After the Bears played four different quarterbacks during a 3-13 season, it's clear that stabilizing the position will be general manager Ryan Pace's most vital offseason task.
"In my mind, there is no more important position than the quarterback," Pace said Wednesday during his end-of-season press conference. "It is a critical, critical position. I know and I recognize that the decision that we make on that quarterback is going to be significant for all of us for the direction that this organization is going to head."
The Bears will explore all avenues in their quest to address the position.
"Everything's on the table right now," Pace said. "It's free agency, it's trade, it's draft, it's current players on our team. Everything's on the table, and we've got to analyze all that and the next two months are going to be huge for that. It's critical that we get that right."
Jay Cutler was limited to just five games in 2016, completing 81 of 137 passes for 1,059 yards with four touchdowns, five interceptions and a 78.1 passer rating. He missed five contests with a thumb injury he suffered in Week 2 and the final six games with a shoulder injury.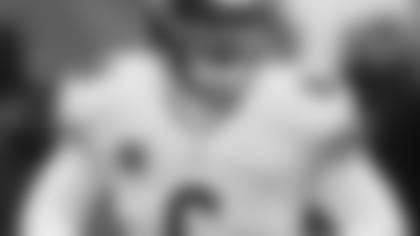 Bears quarterback Jay Cutler missed 11 games due to injuries in 2016, making only five starts.


Brian Hoyer replaced Cutler and became the first quarterback in Bears history to pass for at least 300 yards in four straight games. But Hoyer led the team to only one victory and was lost for the season with a broken arm sustained in a Week 7 loss to the Packers.
Matt Barkley showed promise early before throwing 10 interceptions in his final three games. He was benched in favor of David Fales late in a lopsided season-ending loss to the Vikings. A fifth quarterback, Connor Shaw, was lost for the year with a broken leg in the preseason.
"There are a lot of things we value in that position," Pace said. "This year it was about consistency and availability. We played with so many different quarterbacks it was hard to find continuity. We're looking for consistency and productivity from that position and I think we'll find it this offseason."
Pace is also looking for a quarterback who doesn't make a habit of throwing interceptions.
"That's probably one of the most important attributes, your decision-making," Pace said. "That's critical. If you look at our turnover ratio this year, we're bottom in the league. Look at the bottom five teams; they're all bad teams now. We've got to get out of that category. It starts with not throwing interceptions."
Pace and his staff will begin personnel meetings next week by studying the quarterbacks already on the Bears roster before turning their attention to those who may be available via free agency, a trade or in the draft.
"We basically played with four quarterbacks this year, definitely three, so it's a position we're looking at," Pace said. "It's a position we're going to evaluate. Those meetings next week will be huge for that, but trust me, I understand the magnitude of that decision going forward. That's a critical, critical decision for me and this whole building."
Barkley, Hoyer, Shaw and Fales are all due to become free agents in March.
Cutler's contract runs through the 2020 season, but it's unclear whether he'll return in 2017. While Cutler has set virtually every Bears passing record in eight seasons in Chicago, he has posted a mediocre 51-51 record as a starter and won only one playoff game.
"I met with probably 30 players on Monday and one of them was Jay," Pace said. "There are a lot of real candid conversations that take place and a lot of transparency and honesty, so some of those things I'd like to keep between us.
"But once we make a decision as an organization whatever it is, he'll be the first to know and his agent, Bus Cook, will be the first to know, and I made him that promise. Those decisions haven't been completely finalized yet. But when they are you know he'll know immediately."
Asked if he's sure that Cutler wants to continue playing after suffering the latest in a string of injuries, Pace said: "Absolutely, yeah. He's rehabbing right now and the one thing about Jay is as far as his rehab from injuries he's almost a freak in regards to recovering from injuries fast. He's significantly ahead of schedule. He's rehabbing hard and that's encouraging."