EAST RUTHERFORD, N.J. – After getting off on the wrong foot in their opener, the Bears have taken two major strides in the right direction, winning back-to-back primetime games on the road.
The second came Monday night in the form of an impressive 27-19 victory over the New York Jets that catapulted the Bears (2-1) into a first-place tie in the NFC North with the Detroit Lions (2-1).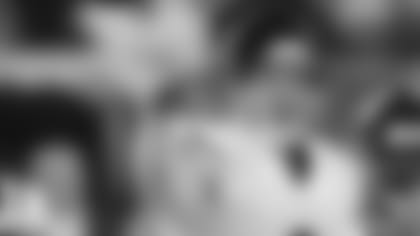 Jay Cutler passed for 225 yards and two touchdowns in Monday night's win.
Unlike last Sunday night when they rallied from a 13-point fourth-quarter deficit to stun the 49ers 28-20, the Bears converted two early takeaways into a 14-0 lead just 5:06 into the game.

On the second play from scrimmage, Ryan Mundy intercepted a Geno Smith screen pass intended for Chris Johnson and returned it 45 yards for a touchdown, giving the Bears a 7-0 lead.

"Certainly to strike first and to have the first punch in any game is big," said coach Marc Trestman. "When you do that, one thing we've learned is you can't stop playing because [the opponent] is not going to stop playing. We played an excellent football team tonight and they didn't."

The Bears increased their lead to 14-0 on Jay Cutler's 7-yard touchdown pass to Martellus Bennett in the back of the end zone on third-and-goal. The score came three plays after rookie Ahmad Dixon recovered a muffed punt by the Jets' Jalen Sanders at the New York 40.

The feisty Jets fought back, closing the gap to 17-13 on Smith's 19-yard TD pass to Jeremy Kerley late in the first half and 24-19 on Nick Folk's 42-yard field goal early in the fourth quarter.

On both occasions, the Bears offense responded immediately. Cutler completed 5 of 5 passes for 83 yards on the opening possession of the second half, capped by a 13-yard TD strike to Bennett that widened the margin to 24-13. The TD came after Cutler's 42-yard pass to Alshon Jeffery.

After three straight three-and-outs, the Bears marched 46 yards on 12 plays to set up Robbie Gould's 45-yard field goal, extending their lead to 27-19 with 3:10 left in the fourth quarter.

While Kyle Long rushed for just 33 yards on 13 carries against the NFL's top-rated run defense, he gained 21 yards on four attempts on the possession that resulted in Gould's key field goal..

"I thought that was a really important drive because we were able to connect on some runs and running the football as anybody who covers the Jets knows is very difficult to do," Trestman said.

"They're just a tough defense to play. They come at you from so many different ways and not only do they come after you with scheme they come at you with excellent players. So for us to sustain a drive and get into a position where we could kick the football was critically important."
Cutler finished the game completing 23 of 38 passes for 225 yards with two touchdowns, no interceptions and a 94.7 passer rating. He was sacked four times and lost one fumble.
Defensively, the Bears allowed a season-high 414 yards, but permitted the Jets to score only one touchdown on six red-zone possessions. The other five resulted in three field goals, a Kyle Fuller interception and a game-saving stop on fourth-and-five from the Chicago 9 with :58 remaining.
On the fourth-down play, Smith lofted a pass to Kerley, who was tightly covered by rookie safety Brock Vereen. Kerley caught the ball well out of bounds, enabling the Bears to secure the win.
"We showed a lot of toughness, a lot of grit," said Mundy, who exited the game with a shoulder injury in the second half. "We had to fight our way. It wasn't always pretty, it wasn't always perfect. But as long as we get the 'W' at the end of the day, that's what it's all about."
With Chris Conte also forced out of the game with a shoulder injury, the Bears played most of the second half with Vereen and Danny McCray at safety. Dixon, a rookie who joined the team Sept. 8, had to come in for one play on the Jets' final drive after McCray was shaken up.
The defense was already playing without three opening-day starters in cornerback Kyle Fuller (triceps), defensive tackle Jeremiah Ratliff (concussion) and linebacker Shea McClellin (hand).
"It's next man up," said linebacker Jonathan Bostic, who started in place of McClellin and recorded a team-high 13 tackles. "[Injuries] can't be an excuse for us. This guy is down, this guy is down. It's got to be next man up. No matter who it is, there can't be any drop-off."