The Bears offense will face one of its most difficult challenges of the season Sunday in St. Louis against an aggressive Rams defense.
"They're probably one of the top two we've faced so far, if not the best one we've seen," said offensive coordinator Adam Gase. "From the front to the back end, this will probably be one of our toughest tests."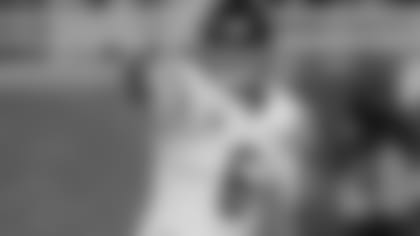 Jay Cutler has completed 25 of 48 passes for 326 yards with a 72.0 passer rating in two career games against the Rams.
The Rams (4-4) rank fifth in the NFL on defense and are particularly stingy at home, where they have not allowed a touchdown in their last 10 quarters.
The unit has compiled 27 sacks this season and is led by a line that consists of four first-round draft picks in tackles Aaron Donald and Michael Brockers and ends Robert Quinn and Chris Long, though Long is sidelined with a knee injury.
"They're about one of the most physical teams that we've played to date," Gase said. "You feel almost Seattle-type intensity the way they play. They really get after it. They play sideline-to-sideline. They play all the way to the whistle so you've just got to make sure you bring your 'A' game. You better be physical. You better make sure you come to play physical football."
The Bears have allowed just 14 sacks this season, an impressive stat when you consider that injuries on their offensive line have forced them to employ three different centers. Pass protection will remain a top priority against the Rams.
"You've got to throw a lot of different stuff at them," said quarterback Jay Cutler. "You've got to get rid of it fast. You've got to [use your] screen game.
"You've got to block it up at times and push the ball down the field because they're going to show you a lot of different looks. They've got really good players. They're going to make some plays. We've got to prepare for that and we've got to be ready to combat that."
The Bears expect to see a variety of blitzes from the Rams and their veteran defensive coordinator, Gregg Williams.
"As soon as you think you might have something dialed up, it's going to come from the other side and they're going to spin coverages," Cutler said.
"They're going to do some things that you really don't see on a week-in, week-out basis. It's a lot of work throughout the week of making sure. You're going through with a fine-toothed comb of making sure some rules apply and what you're seeing is going to work on Sunday."
Rams cornerbacks Trumaine Johnson (3) and Janoris Jenkins (2) have combined for five interceptions this season.
"You have to start with the front four or seven, however you look at it," Cutler said. "The amount of pressure and disruption that they cause allows those cornerbacks to take some gambles and make some plays and sit on some stuff, which makes you a little bit leery as a quarterback."