Former Bears receiver Rashied Davis will host his annual "Cocktails for Brighter Futures" fundraiser from 6-9 p.m. Tuesday at Rockit Bar & Grill (22 W. Hubbard) in Chicago.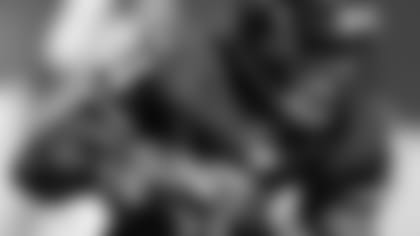 Rashied Davis

The event benefits Saturday Place—a division of Rashied Davis Charities—which is an enrichment program for third and fourth grade Chicago Public School students who are performing at least one year below grade level. It's a once-a-week program that provides support in reading, writing, math, social studies, and science, and helps students gain confidence and raise their grades.

Rashied and his wife, Dianna, founded Rashied Davis Charities in 2009 with the mission to teach children how to overcome obstacles to success through inspiration, preparation and discipline.

The charitable organization focuses on third and fourth grade students at the peak of their academic growth and development and works to help children achieve success through early literacy intervention and character development-attributes that Davis believes to be vital in taking responsibility for one's own life.

Current and former Bears who are expected to attend Tuesday night's event include Anthony Adams, Jerry Azumah, Earl Bennett, Lance Briggs, Alex Brown and Johnny Knox.

After starring in the Arena Football League, Davis played six seasons with the Bears from 2005-10, appearing in 92 games with 15 starts. He played defensive back as a rookie and then moved to wide receiver, catching 88 passes for 1,032 yards and five touchdowns in five seasons.

Tickets cost $100 in advance and $200 at the door. For more information, visit SaturdayPlace.org.