Bears receivers Alshon Jeffery, Eddie Royal and Marquess Wilson all took a major step in their recovery from injuries Wednesday, practicing without restrictions in advance of Sunday's game against the Cardinals.
All three wideouts played in last weekend's season-opening loss to the Packers after being limited in practice during the week. Jeffery missed the entire preseason with a calf injury, while Royal (hip) and Wilson (hamstring) both were sidelined for more than two weeks.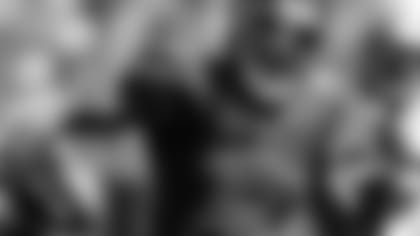 Bears receiver Alshon Jeffery caught five passes for 78 yards in last Sunday's loss to the Packers.
Jeffery led Bears receivers with five receptions for 78 yards against Green Bay. Wilson added two catches for 59 yards, including a career-long 50-yarder. And Royal had one reception for eight yards.
In other injury news Wednesday, defensive tackle Ego Ferguson (knee) and cornerback Tracy Porter (hamstring) did not practice; and linebackers Sam Acho (illness), Jonathan Bostic (ankle) and Pernell McPhee (wrist) and cornerback Sherrick McManis (thigh) were limited.
Close not enough: While many outside Halas Hall praised the Bears for performing better than expected in their loss to the Packers, tight end Martellus Bennett reiterated that the team does not believe in moral victories.
"Like I told the guys today we're not here to be competitive," Bennett said Wednesday. "A lot of people are like, 'Oh, it's a competitive game.' That's not what we're here for. We're here to win games. The ultimate goal is to get a victory.
"So competition and to compete, that's what we do, that's what we get paid for. Every game is going to be competitive. We're here to win. It's not about, 'Oh, that was a good competitive game.' We're not trying to get a ribbon like they give the kids nowadays for just going out there and competing. We're about winning."
Jay talking: Cardinals coach Bruce Arians told the Chicago media that he enjoyed meeting with quarterback Jay Cutler in 2013 when Arians was at Halas Hall interviewing to replace Lovie Smith as Bears coach.
"We spent a good hour together and I was very, very impressed with him," Arians said during a conference call. "[He's] a passionate guy that wanted to win."
Asked how he would have utilized Cutler had Arians been hired by the Bears, he said: "Well, [the plan] was just to put him in our offense and see how much we can use. We always tailor it to our quarterback. Everything we do is built around what he can and cannot handle. It would have been up to Jay. Jay still has to make those decisions, just like any quarterback. You can't play for them; you can only put them in position to play."
On the shelf: Defensive end Cornelius Washington is no longer in position to play, having been placed on injured reserve after hurting his quad against the Packers. Washington will be missed, especially on special teams.
"Cornelius is a good player; kind of rare traits for a defensive lineman," said special teams coordinator Jeff Rodgers. "He's a match-up issue for a lot of people. He weighs about 290-295 right now and you go back and look at the tape, he's the first guy down on kickoff. There aren't a lot of safeties trying to get in front of that."