DETROIT — Pro Bowl receiver Calvin Johnson isn't the only dangerous playmaker the Bears will look to contain in Sunday's NFC North clash against the Lions at Ford Field.
Running back Reggie Bush, who signed with Detroit as a free agent in March, is expected to return to action after missing last weekend's win over the Redskins with a knee injury.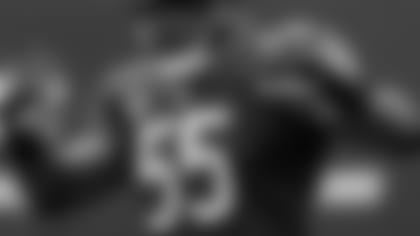 Lance Briggs and the Bears will attempt to improve to 4-0 Sunday against the Lions at Ford Field.
"Reggie Bush is a talented running back," said Bears linebacker Lance Briggs. "Not only does he run the ball well, but he catches the ball well. He runs well in space. He knows how to make defenders miss. He's a tough guy to also bring down."

Since Bush entered the NFL in 2006 with the Saints as the second overall pick in the draft, he leads all running backs with 379 receptions. The 6-foot, 203-pounder showed his explosiveness in this year's season opener, turning a bubble screen into a 77-yard touchdown in a win over the Vikings.

"He can create mismatches if you split him out and put him against some linebackers," Briggs said. "He's someone that you need to be aware of and know where he is on the field."

As a Saints assistant under Sean Payton, Bears offensive coordinator Aaron Kromer worked with Bush for three seasons in New Orleans from 2008-10.

"Being around Reggie Bush on a day-to-day basis allows you to know his explosion and how when he hits a hole, he can hit it in a hurry," Kromer said. "So you need to stay in front of Reggie and not allow him that crease to get started. Once he gets started, he's extremely fast."

Passing fancy: Lions quarterback Matthew Stafford has excelled so far this season, completing 63.6 percent of his passes for 1,020 yards with six touchdowns, two interceptions and a 94.2 passer rating that ranks seventh in the NFL.

"He's making awkward throws, throwing under duress," said coach Marc Trestman. "He's obviously gotten very comfortable in the offense. He's got a 99 rating this year, thrown for over 1,000 yards so far. He's got a good group to work with; just Calvin alone and then with [Brandon] Pettigrew and the two backs, there's a lot of guys there to work with."

In five seasons with the Lions, Stafford has completed 60 percent of his passes for 13,827 yards with 86 TDs, 56 interceptions and an 83.8 passer rating.

"He just seems very comfortable," Trestman said. "He's not afraid to put the ball down and run with it. He's ascending as a quarterback. He's got maybe an 85 rating for his career, but he's picked it up in the first three games."

Going Long: Bears right guard Kyle Long has performed like a seasoned pro early in the season, not a rookie who started only five games at the Division I college level.

"You watch him play and you wouldn't think that he's played the little amount of football as he has, especially in college," said quarterback Jay Cutler.

"You would think that he played a couple years in college just like everyone else and came into the league the way he's matured as quickly as he has on the field. It's been fun to watch. He still has a lot left to learn on the field and off the field. But he's open to anything that we teach him, any guidance that we have for him, so it makes it easy to be around him."

Long is an excitable type, but he fits in well on a starting offensive line that also includes left tackle Jermon Bushrod, left guard Matt Slauson, center Roberto Garza and right tackle Jordan Mills.

"We've got a good group that can kind of handle that and help him channel that aggressiveness and hyper-activity that he has in the right direction," Cutler said. "It's also a good thing because we do have four pretty laidback guys on that offensive line, and to have one other guy that is your go-getter and is always talking and always energetic, it's a good mix."