The Bears' beleaguered run defense could be bolstered by the return of injured defensive tackles Jeremiah Ratliff and Stephen Paea Sunday in Minnesota.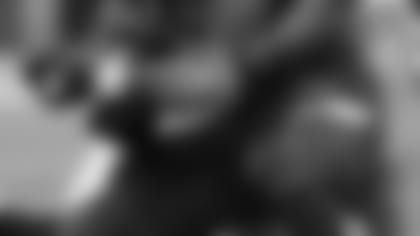 Jeremiah Ratliff was voted to four straight Pro Bowls with the Dallas Cowboys.
Coach Marc Trestman said Thursday that Ratliff "is in line to go" against the Vikings after the nine-year veteran practiced Thursday on a limited basis.
"We hope that he'll do what we've seen him do in practice," Trestman said. "The little he's been in there, he's holding the point, he's getting a rush. He hasn't played for a while, so we don't have high expectations right now. But we certainly see the light and we're hoping we get a little bit out of him and it might be Sunday. We'll see how [Friday] goes."
Ratliff spent his first eight seasons with the Cowboys after being selected by Dallas in the seventh round of the 2005 draft out of Auburn. He was voted to four straight Pro Bowls while starting all 64 games from 2008-11, but was slowed by injuries last year and has not played since last Nov. 18.
The 6-4, 293-pounder underwent surgery last December after suffering a groin injury and then hurt his hamstring during a conditioning test at the start of training camp. Ratliff opened the season on the Cowboys' physically unable to perform list and was released Oct. 16.
Paea also practiced on a limited basis Wednesday. He sat out last Sunday's game in St. Louis after aggravating a toe injury that forced him to miss two contests earlier in the season. In eight games this season, Paea has recorded 25.2 tackles, four tackles-for-loss and a half sack.
In other injury news, safety Anthony Walters (groin) did not practice Wednesday, while running back Matt Forte (knee), receiver Brandon Marshall (quadriceps) and cornerback Derrick Martin (hamstring) were limited. Quarterback Jay Cutler (ankle) and linebacker Lance Briggs (shoulder) have already been ruled out of Sunday's game.
For the Vikings, running back Adrian Peterson (groin), cornerback Josh Robinson (chest), tight end Kyle Rudolph (foot) and defensive end Brian Robison (illness) not did practice.