With the Chicago Cubs recording a dramatic comeback win in their home opener Monday night over the Cincinnati Reds, we take a look back at some memorable Bears home openers:
Bears 41, Colts 21
Sept. 9, 2012
The Bears ruined quarterback Andrew Luck's NFL debut, generating five takeaways and scoring on five straight possessions at one point—not counting a kneel-down at the end of the first half. Tim Jennings intercepted two Luck passes and deflected another throw that Chris Conte picked off in the end zone. Making their Bears debuts, Brandon Marshall caught nine passes for 119 yards and one touchdown and rookie second-round draft pick Alshon Jeffery hauled in a 42-yard TD pass from Jay Cutler.
Bears 19, Lions 14
Sept. 12, 2010
Cutler passed for 372 yards, including a 28-yard touchdown to Matt Forte in the left corner of the end zone with 1:32 to play. The Bears scored the game's final 16 points, rallying from a 14-3 deficit. The Lions appeared to take the lead on Calvin Johnson's apparent 25-yard TD reception with :24 remaining. But officials ruled that Johnson did not maintain possession of the ball throughout the entire process of the catch.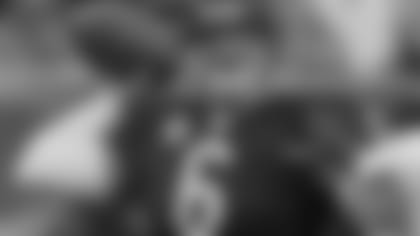 Jay Cutler rallied the Bears to two late scores to stun the defending Super Bowl champions in his first home game at Soldier Field in 2009.


Bears 17, Steelers 14
Sept. 20, 2009
In his first home game at Soldier Field, Cutler rallied the Bears to two late scores to stun the defending Super Bowl champions. Trailing 14-7, Cutler threw a 7-yard TD pass to Johnny Knox with 6:21 to play and engineered another drive that resulted in Robbie Gould's game-winning 44-yard field goal with :15 remaining. On the two scoring drives, Cutler completed 9 of 10 passes for 92 yards and a 138.3 passer rating.
Bears 34, Lions 7
Sept. 17, 2006
One week after beating the Packers 26-0 in Green Bay, the Bears took a commanding 24-0 halftime lead and cruised to a second straight lopsided victory. Rex Grossman threw for four touchdowns and posted a 148.0 passer rating. Three of Grossman's TD passes went to tight ends—two to John Gilmore and one to Desmond Clark. The Bears defense generated six sacks and produced four takeaways.
Bears 27, Vikings 23
Sept. 8, 2002
Playing the entire season at Memorial Stadium in Champaign while Soldier Field was being rebuilt, the Bears rallied to beat the Vikings on Jim Miller's 9-yard touchdown pass to David Terrell with :28 remaining. On a brutally hot day, the Bears trailed 20-10 at halftime before their defense rebounded to hold the Vikings to three points and 92 yards over the final two quarters.
Bears 22, Cowboys 6
Sept. 2, 1996
The Bears stunned the defending Super Bowl champions on Monday Night Football, holding the Cowboys to a pair of field goals. Raymont Harris caught three passes from three different teammates, including a 33-yard TD from receiver Curtis Conway and a 47-yarder from Todd Sauerbrun on a fake punt. Linebacker Bryan Cox scored the Bears' second touchdown when he recovered a Troy Aikman fumble in the end zone.
Bears 34, Giants 19
Sept. 14, 1987
The Bears beat the Giants in a Monday night match-up of the previous two Super Bowl champions. Mike Tomczak passed for 292 yards and two touchdowns and ran for a third TD, while Dennis McKinnon added a spectacular 94-yard punt return TD in the fourth quarter that was voted the best punt return in Monday Night Football history. The Bears outgained the Giants 416-203 and possessed the ball for 35:11.
Bears 38, Buccaneers 28
Sept. 8, 1985
The Bears opened their magical championship season by winning their first 12 games, but they almost started 0-1, trailing the woeful Buccaneers 28-17 at halftime. The Bears outscored Tampa Bay 21-0 in the second half as Leslie Frazier fueled the comeback by intercepting a Steve DeBerg pass that was deflected by Richard Dent and returning it 29 yards for a TD. While the Bears won Super Bowl XX, the Buccaneers finished the season 2-14.
Bears 17, Steelers 15
Sept. 19, 1971
In their first game after permanently moving to Soldier Field, the Bears shocked the Steelers by scoring two late touchdowns, turning a 15-3 deficit into an improbable 17-15 win. Linebacker Ross Brupbacher returned a fumble 30 yards for a touchdown with 4:03 to play and George Farmer caught an 8-yard TD pass from Kent Nix with :44 remaining for the Bears, who won despite being outgained 352-141.