The only numbers that really mattered for the Bears this season were 10 and 6, a won/loss record that wasn't good enough to earn a playoff berth and ultimately cost coach Lovie Smith his job.
But there are other team and individual statistics and rankings that are interesting to digest, so here's a review of the recently-completed campaign by the numbers: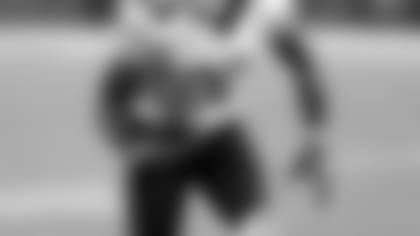 Tim Jennings became the first Bears player to lead the NFL in interceptions since safety Mark Carrier did so in 1990.
The Bears offense ranked 28th in the NFL in total yards, 10th rushing and 29th passing; the defense was fifth in the league, eighth against the run and eight versus the pass.

The Bears led the NFL with 44 takeaways, 24 interceptions and nine defensive touchdowns, one shy of the league record set by the 1961 Chargers. They ranked second with a plus-20 turnover margin, trailing only the Patriots (plus-25). Nine of the top 11 teams in turnover margin made the playoffs, with the Bears and Giants (plus-14) the only exceptions.

In red-zone touchdown efficiency, the Bears tied for 22nd on offense at 50 percent (23 TDs on 46 possessions) and tied for 10th on defense at 51.2 percent (21 TDs on 41 possessions).

On third downs, the Bears ranked 22nd on offense at 36.5 percent (80 of 219) and sixth on defense at 35.5 percent (78 of 220).

On yards per play on first down, the Bears were 31st on offense (4.65) and 18th on defense (5.34).

On average starting field position after kickoffs, the Bears return team ranked seventh (24.0-yard line) and their coverage team was second (19.9-yard line).

Individually, quarterback Jay Cutler ranked 24th in attempts (434), 24th in completions (255), 21st in completion percentage (58.8), 24th in yards (3,033), 16th in average gain (6.99), tied for 21st in touchdowns (19), tied for 19th in interceptions (14) and 20th in passer rating (81.3).

Cutler led the NFL in fourth-quarter passer rating (114.7) and was 21st in third-down passer rating (75.9).

Matt Forte tied for 12th in the league in rushing with 1,094 yards and five touchdowns on 248 carries. Michael Bush was 45th with 411 yards and five TDs on 114 attempts.

Brandon Marshall tied the Patriots' Wes Welker for second with 118 receptions behind the Lions' Calvin Johnson (122) and ranked third with 1,508 yards behind Johnson (1,964) and the Texans' Andre Johnson (1,598).

Marshall led the NFL with 39 receptions on third down, tied for fourth with 11 touchdown receptions and tied for 11th in scoring among non-kickers with 66 points.

In yards from scrimmage, Marshall ranked 11th and Forte tied for 14th. In first downs, Marshall (75) was 10th and Forte (60) tied for 23rd.

Robbie Gould, who missed the final three games with a calf injury, ranked 24th in scoring with 96 points and tied for 10th with 38 touchbacks.

Punter Adam Podlesh was 30th in gross average (42.0) and 18th in net average (39.4).

Devin Hester was 10th in kickoff return average (25.9) and 18th in punt return average (8.3).

Tim Jennings led the NFL with nine interceptions. Major Wright tied for 11th with four and Charles Tillman tied for 29th with three. Tillman led the NFL with 10 forced fumbles and tied the Rams' Janoris Jenkins for the league lead with three interception return touchdowns.

Julius Peppers tied for ninth with 11.5 sacks. Israel Idonije was 35th with 7.5. Corey Wootton tied for 36th with 7. Henry Melton tied for 47th with 6. Peppers and Kelvin Hayden were among five players who tied for the league lead with four defensive fumble recoveries.

The Bears finished eighth on special teams based on a composite ranking of 22 different statistical categories.